Meet The Teachers
The wonderful bunch here at St Richard's would love to say hello! 
Meet Our Teachers
At the top of the list when measuring the quality of a school has to be the quality of the teaching staff. St Richard's is beyond fortunate to have a team of teachers truly dedicated to positive outcomes for all children.
Meet our teachers below!
Leadership & Administration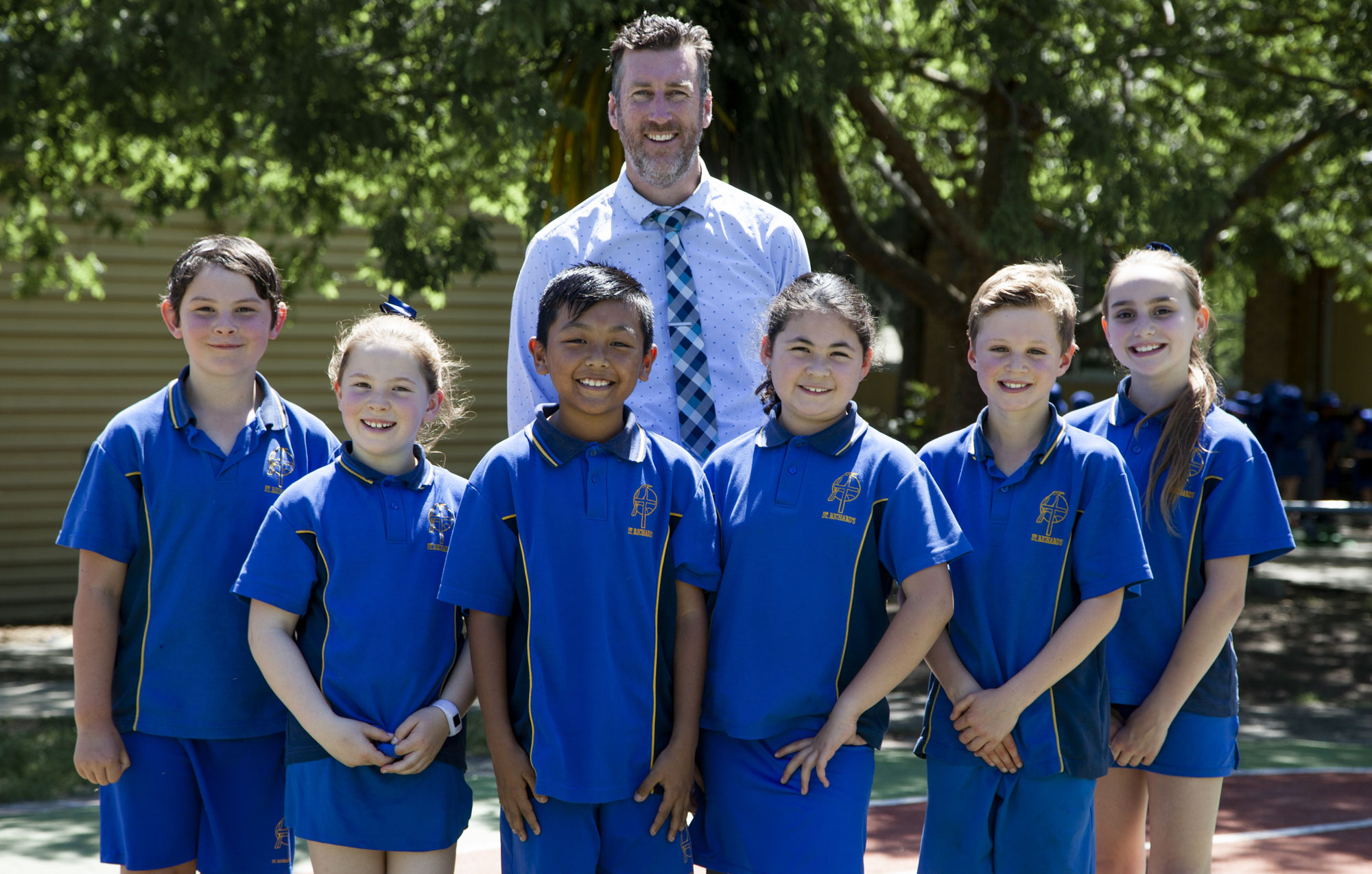 Marcus Gill
Principal
It is a privilege to be the Principal of this wonderful school. We have a tremendously dedicated staff, a supportive and inclusive community that works in partnership to provide a positive learning experience. I have 3 children Hamish, Maeve & Estelle who l enjoy watching participate in their extra curricular activities. I also enjoy family holidays, gardening & playing golf.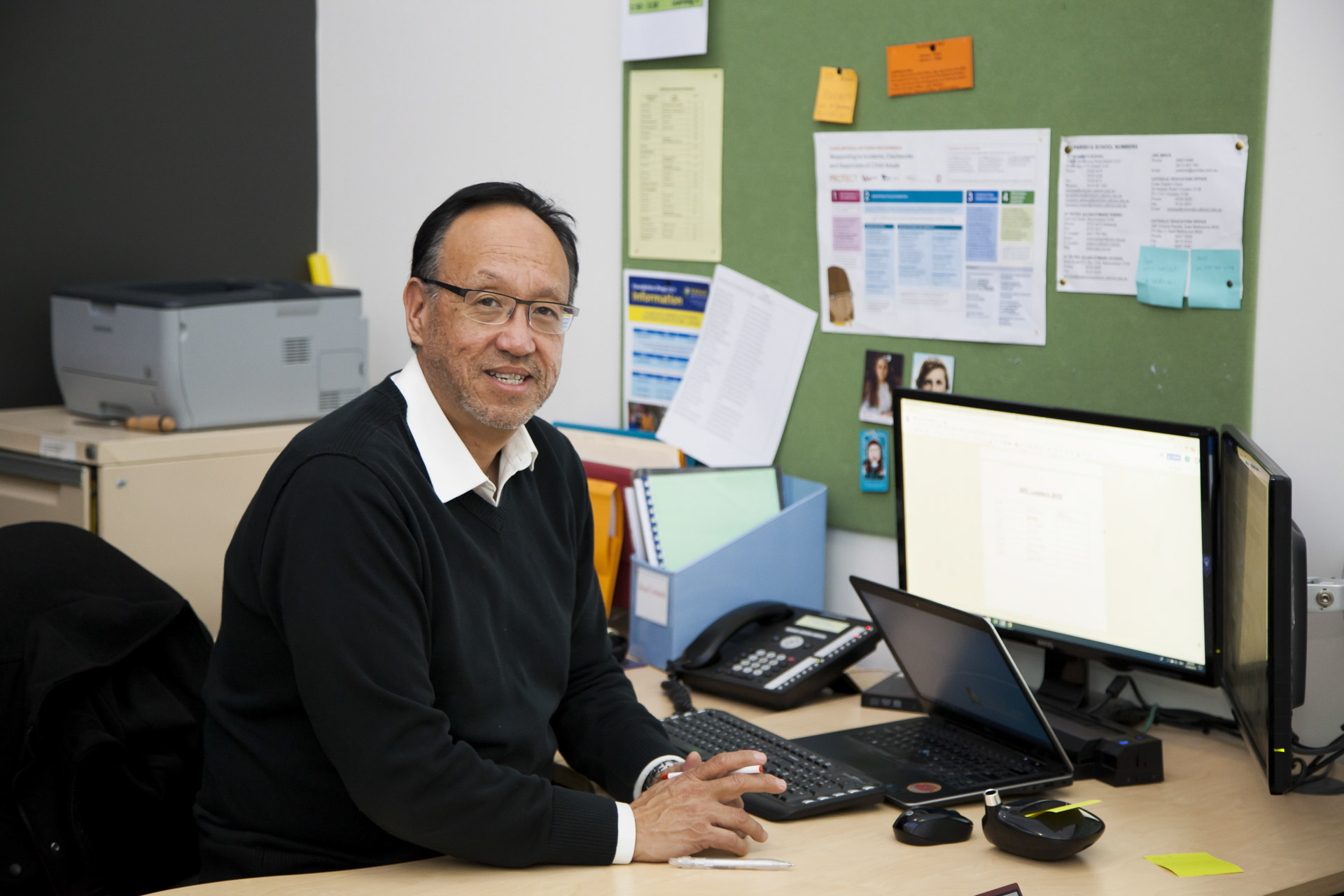 Rudy Vail
Deputy Principal/Wellbeing and Religious Education Leader
My name is Rudy Vail and I am the Deputy Principal, Wellbeing and Religious Education Leader.  The things I love most about my job is seeing the children at St. Richards grow in their Catholic faith and helping students develop their social and emotional skills. My favourite part of the week is watching my children play sport on the weekends.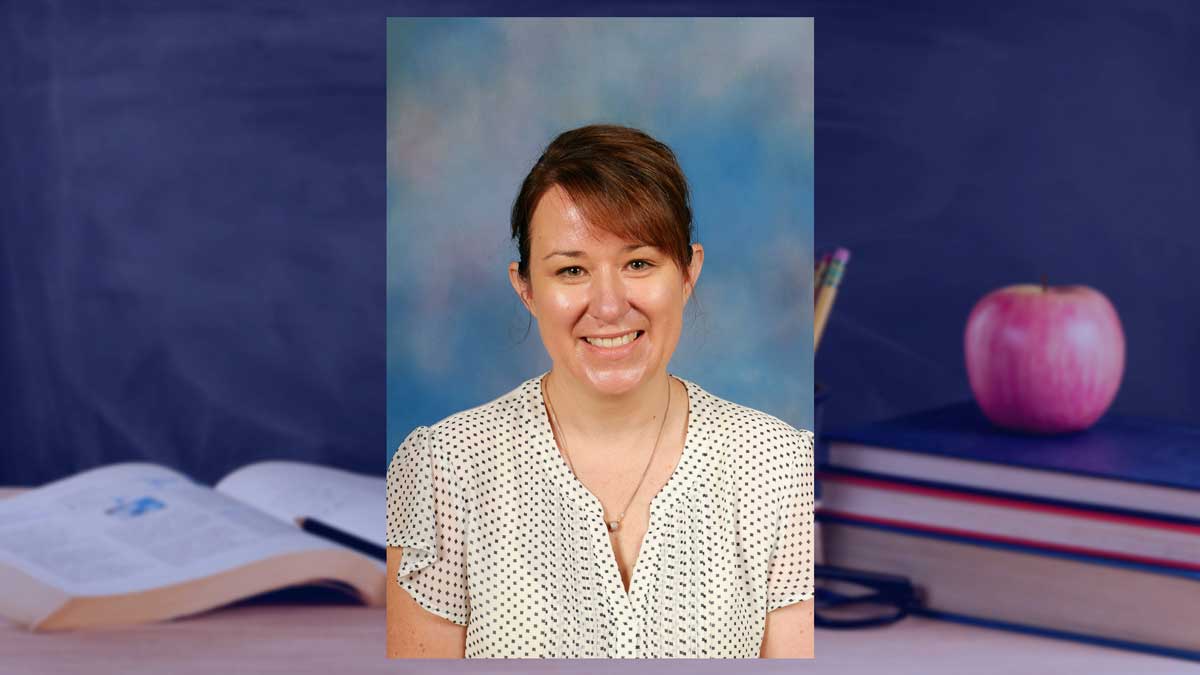 Fiona Roberts
Finance Officer
School can be a challenging and busy place (even for the parents!), however I am here in the office to help answer your questions.  From school fees, to lost property, to activities being held, the office is full of useful information and resources.  Outside of school I love spending time with my two boys and husband down by the beach.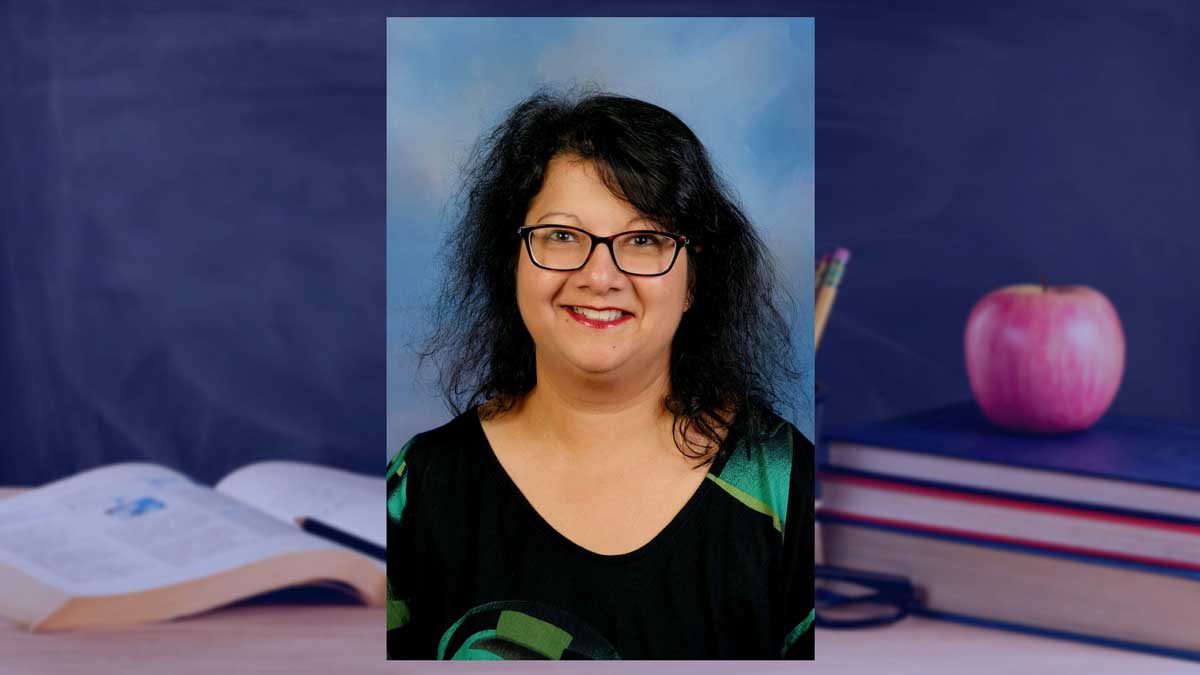 Sharon Baker
Admin Team
My name is Sharon.  I used to work in the classroom as an Education Support Staff, but I now have the privilege of working in the school office.  I look forward to not only supporting the wonderful staff at St. Richards but also our students, parents and wider school community.  Outside of school I love spending time with the family, going to the beach and watching movies.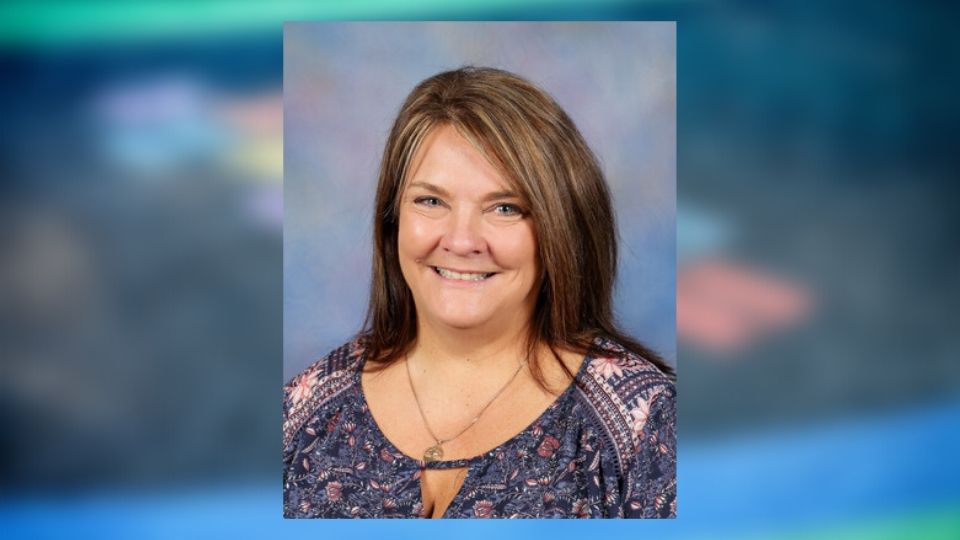 Debbie Jones
Foundation Classroom Teacher / Maths Intervention / Maths Leader
Working at St.Richard's in my role as Number Intervention and Year 2 teacher is so enjoyable. I feel so privileged to be able to work with individuals and small groups of students, supporting them to become confident mathematicians. Outside of school I love spending time at our caravan, boating and swimming at the beach.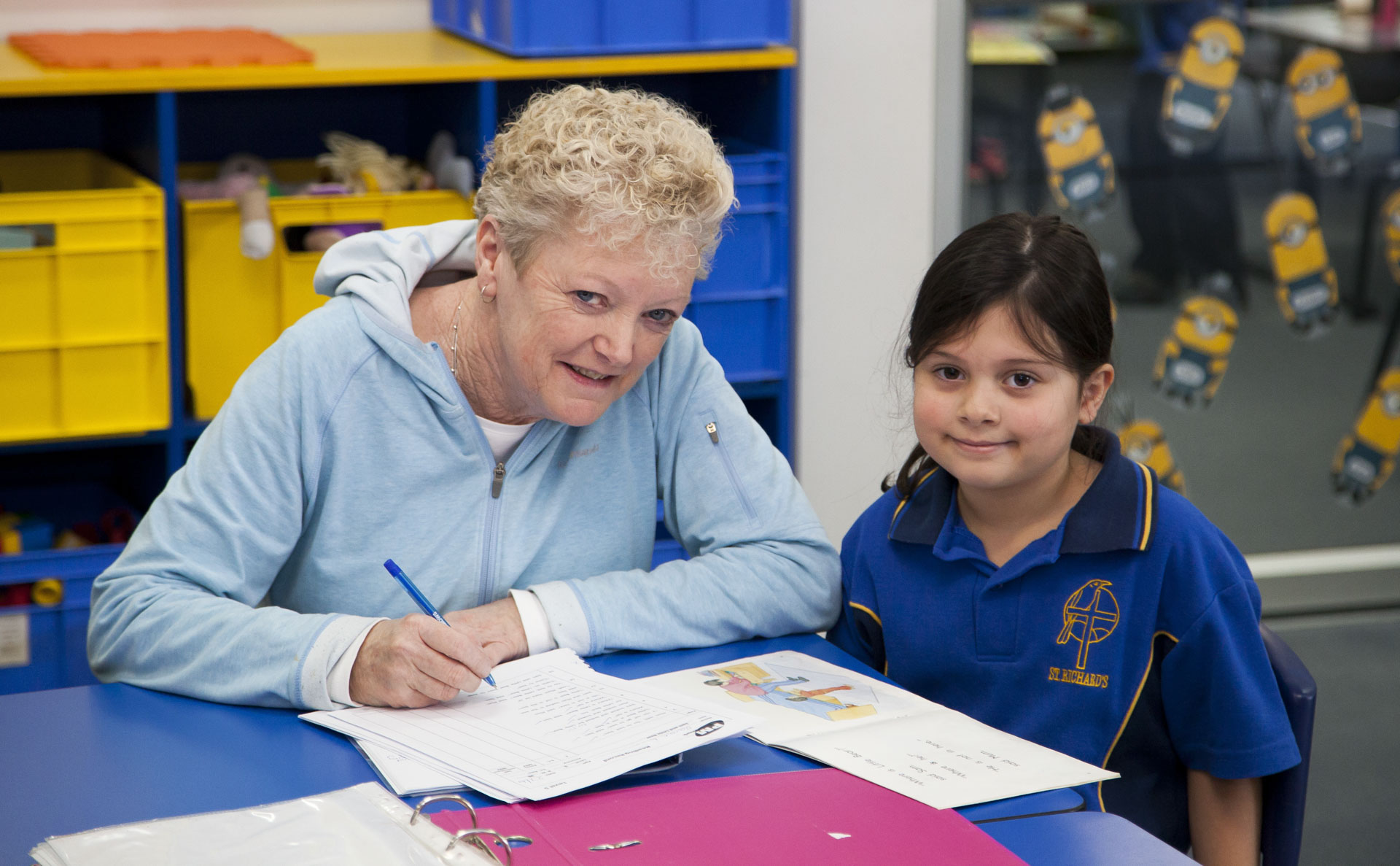 Bernice Gommers
Foundation Teacher
I am a Prep teacher at St. Richard's Primary School in Kilsyth. Prep is such a wonderful year to teach. The achievements that are made in the first year at school are amazing. The year is filled with adventures, challenges and most importantly lots of fun. Outside of school I enjoy spending time with my family.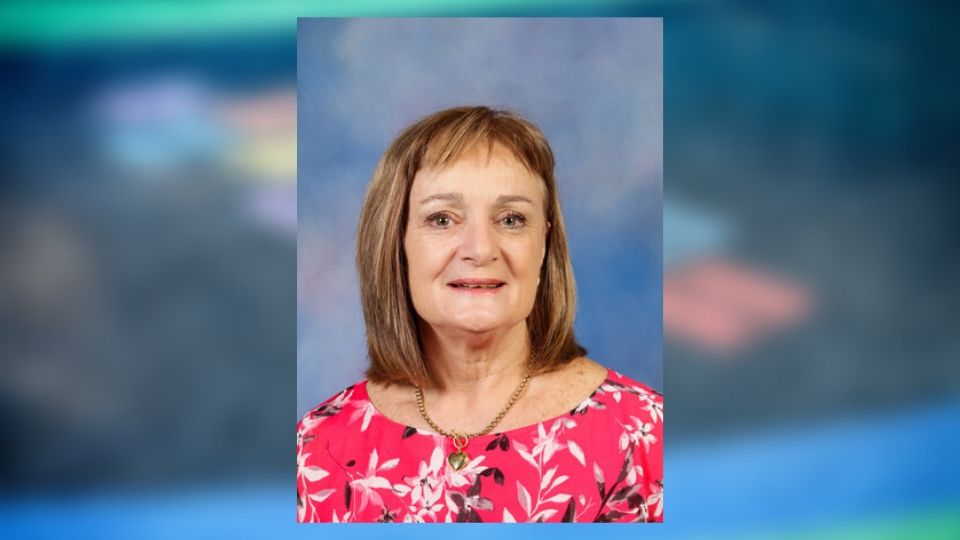 Vikki Bearman
Foundation Teacher / Reading Recovery / Literacy Leader
As a Year 1/2 classroom teacher I have the opportunity to work with enthusiastic young students who have a wonderful desire to learn about the world around them.
My passion is to help students have lifelong success in Literacy. As a trained Reading Recovery teacher I am very privileged to work with Year 1 students who need extra support with their Literacy tasks. Year 1 is the ideal time to help these young students accelerate in their learning and catch up to their peers. They have up to 20 weeks of individual lessons each day for 30 minutes. The results are amazing and it  is such a joy to watch these young students experience success.
I love to travel and am always excited to visit new  countries and experience different cultures.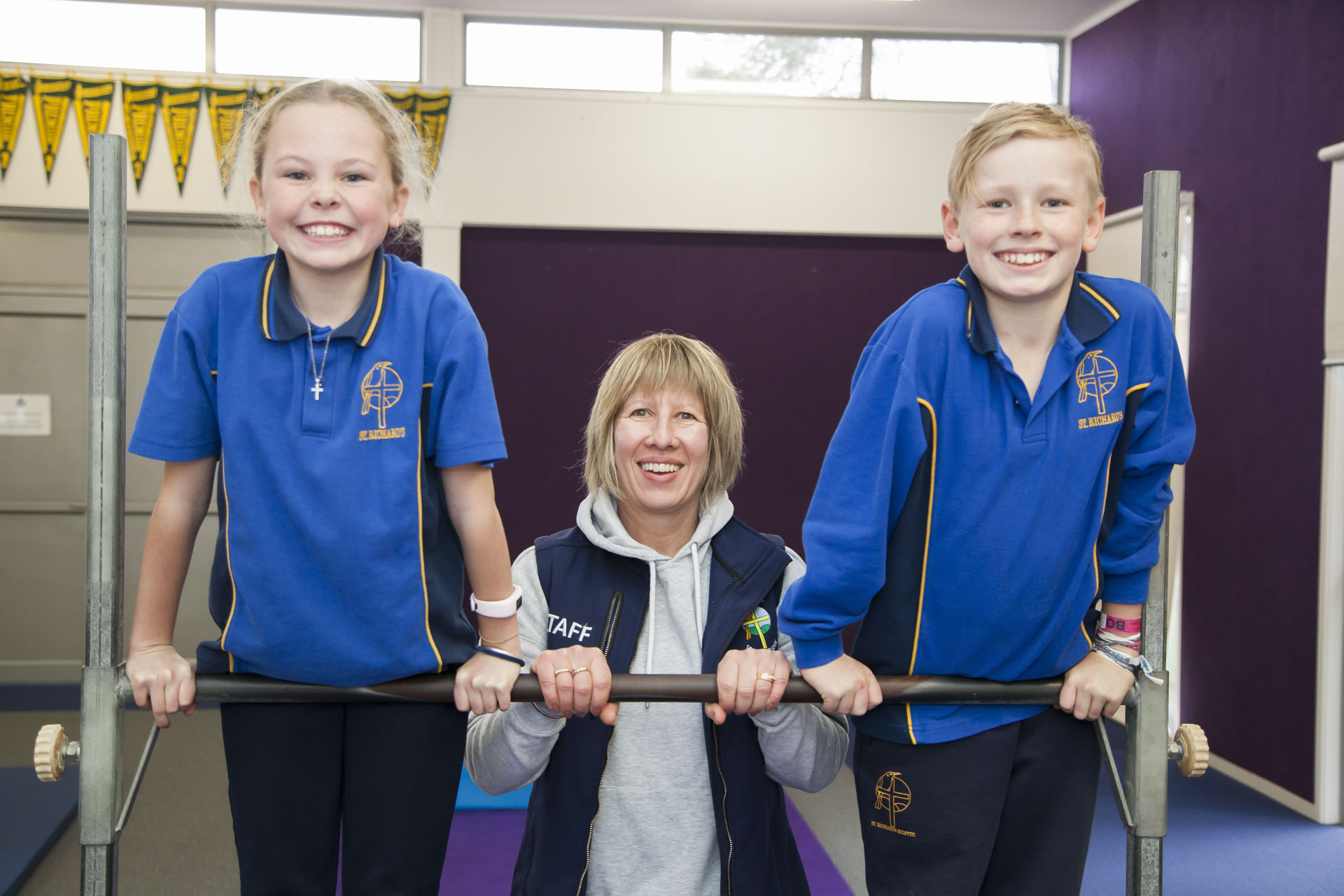 Nevenka Elvin
Foundation Teacher / Learning Diversity Leader
I love being able to encourage  and promote a variety of sports/activities amongst our students with the hope that they will continue it over their lifetime.  It is always a pleasure to have the students then take up a sport outside of school and  share their sporting endeavours with us. I love running, yoga, reading and time with my family.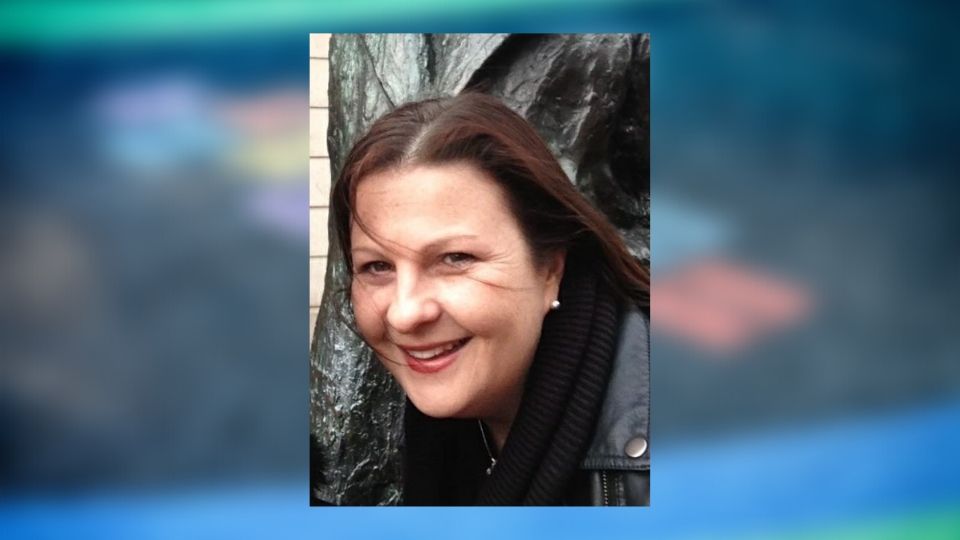 Nicola Falvey
1/2 Classroom Teacher / Literacy Leader
As a Year 3/4 classroom teacher, I love working with students to build their skills and develop a Growth Mindset. I enjoy watching my students grow in their abilities and confidence to try new things. When I'm not at school, I look forward to travelling and experiencing new cultures and destinations. I also love spending time with my family and friends.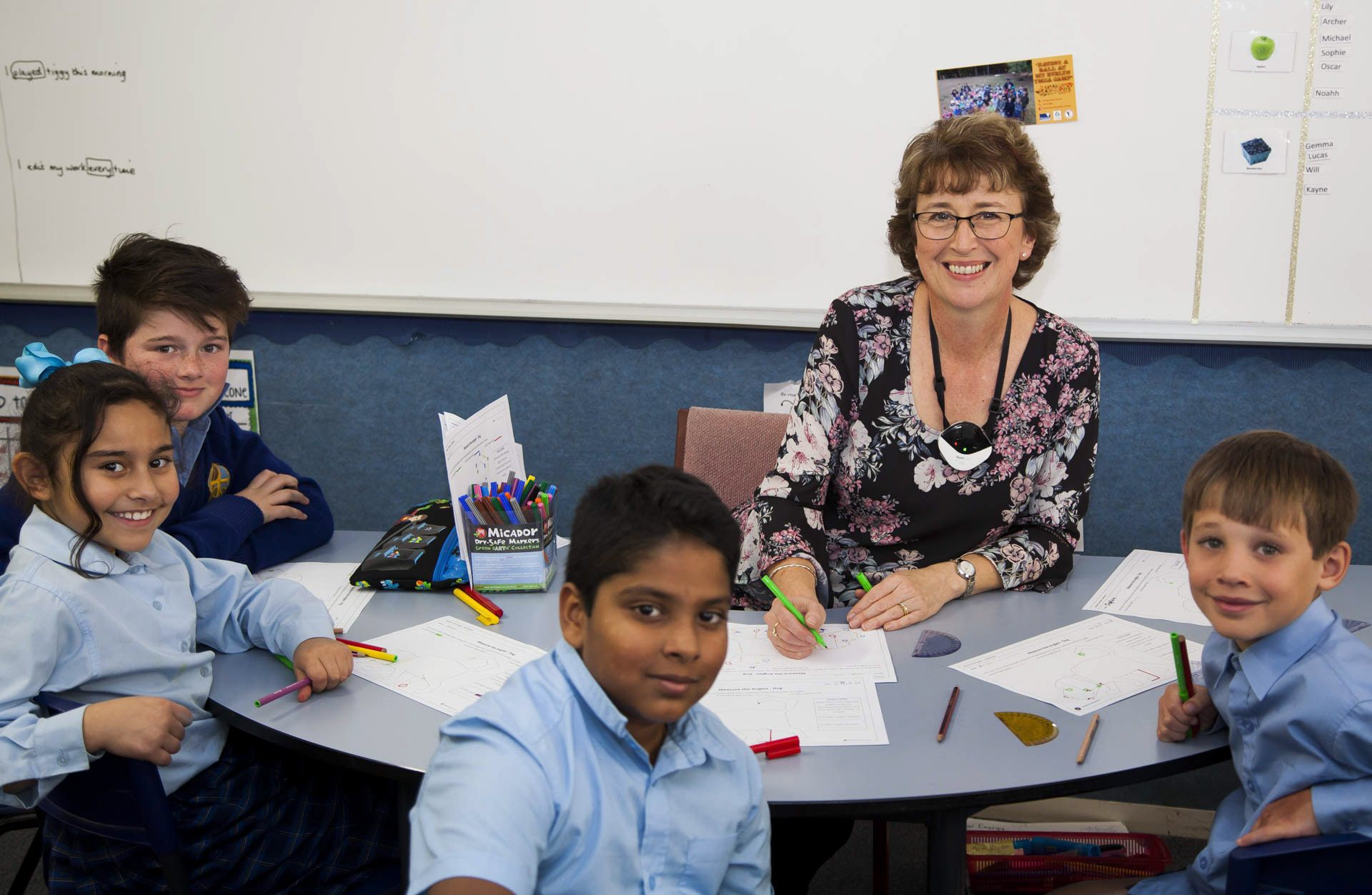 Lisa Read
1/2 Classroom Teacher
I enjoy creating challenging, fun, meaningful tasks that help students make real world connections. Students engage in active learning in Mathematics and Literacy to build on their prior knowledge to help them develop a love of learning. Outside of school I enjoy walking and going out to restaurants and cafes with my family.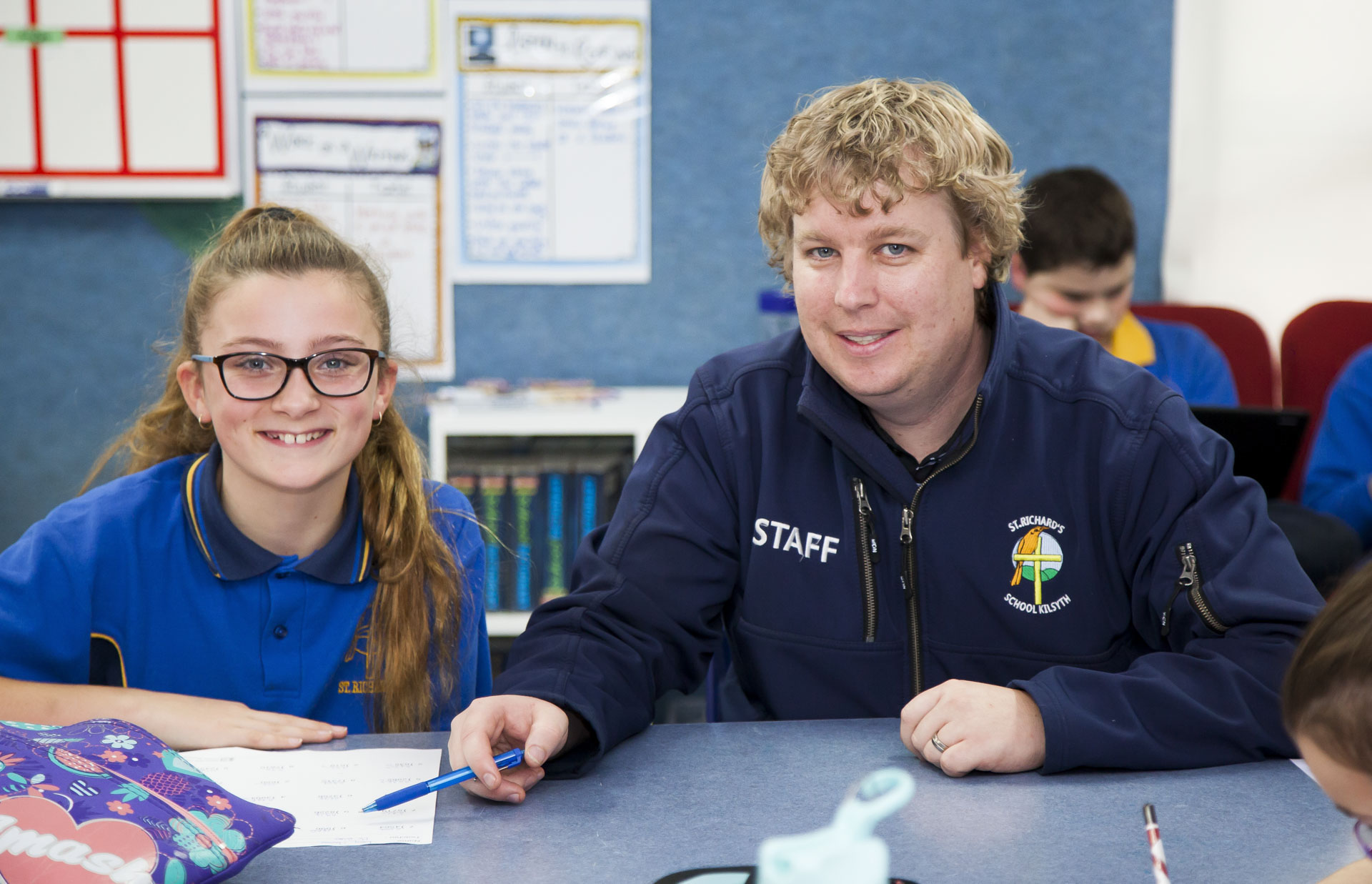 Gerard Bolton
Digital Technologies Leader and 3/4 Classroom Teacher.
I am a 3/4 Teacher and the Digital Technologies Leader at St Richard's Catholic Primary, Kilsyth. It is great to see students become responsible for their learning and be wonderful leaders for the younger students in our school. I have a passion for Digital Technology and incorporate this to allow for engaging learning opportunities.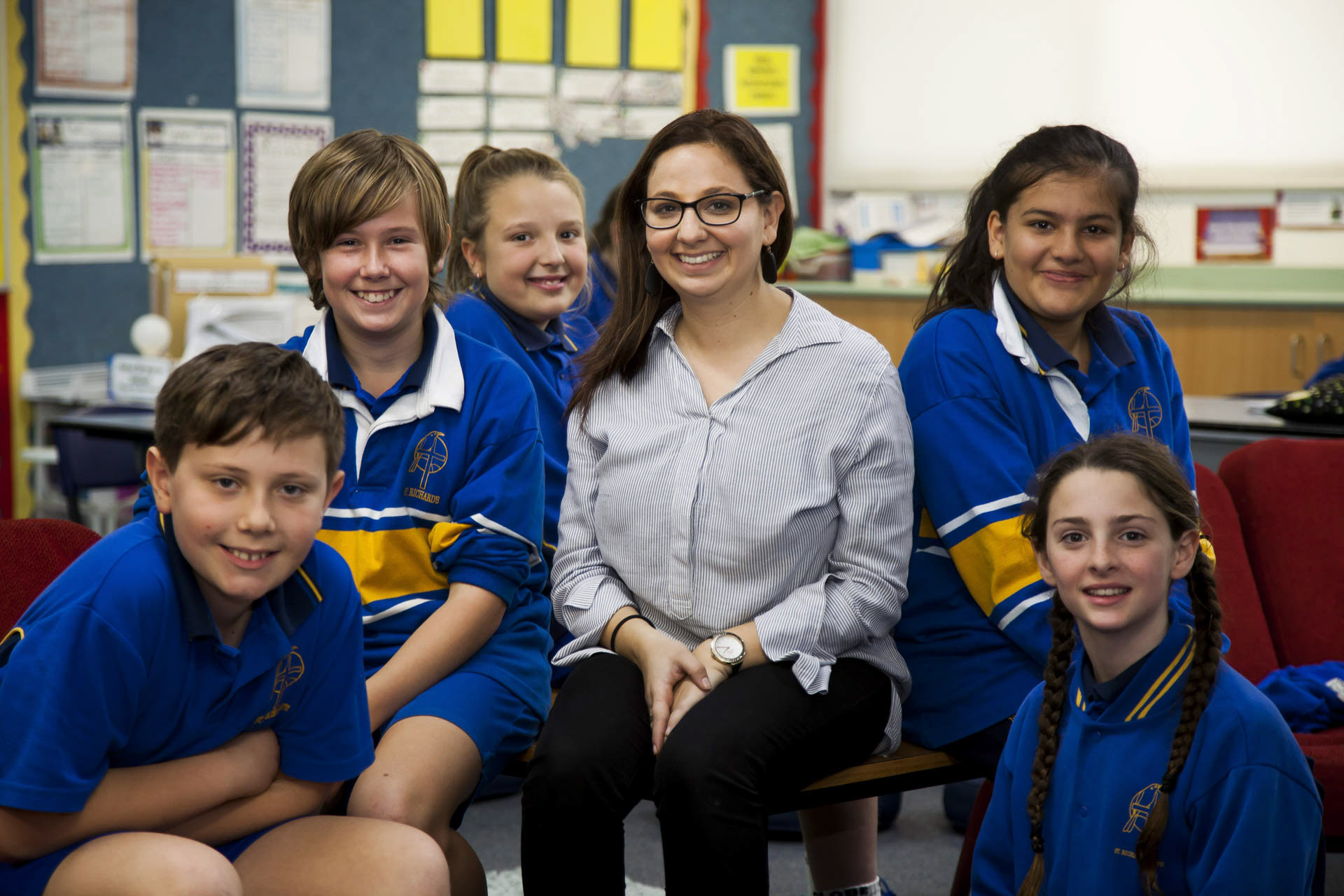 Angela Corrone
Learning and Teaching Leader & 4/5 Classroom Teacher
I love being a learner, just like the students! I enjoy finding out new teaching techniques that will allow the students to grow and reach their full potential. Supporting staff in using these resources to provide a personalised curriculum and hearing their stories of success, is very rewarding. Outside of school, I enjoy eating my way around popular gourmet restaurants!
Kerrie Meyer
5/6 Classroom Teacher
I love the staff that we have at our school because we have good relationships and enjoy planning together. Year 5 and 6 are interesting years with students because they are ready to experience more complex tasks and take control of their own learning. They can also appreciate humour. On the weekends I love walking, eating out with friends and watching movies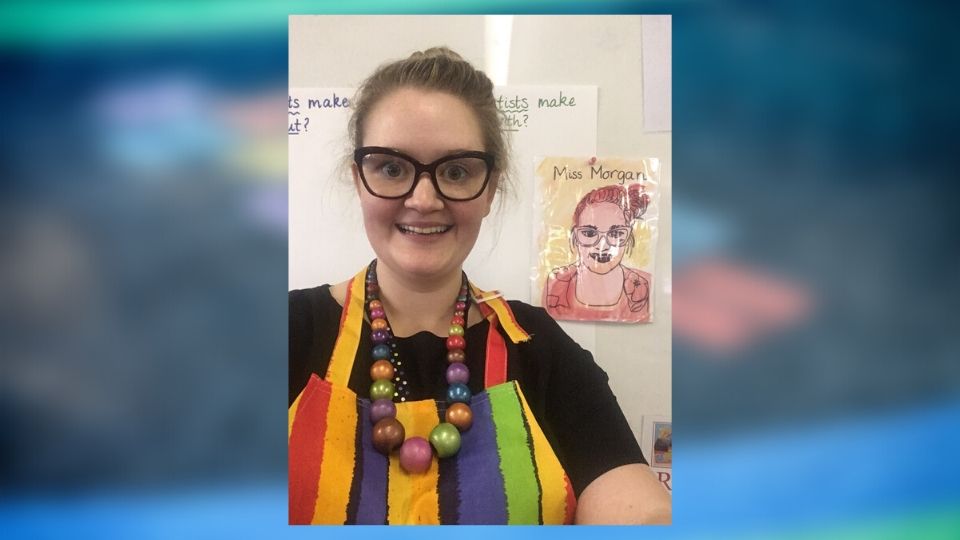 Emma Morgan
Visual Arts Teacher
My name is Miss Morgan. I am the Visual Arts Specialist Teacher here at St. Richard's. I really enjoy teaching students about famous artists and artworks. I especially love supporting students to explore various techniques, media and artforms- I am always amazed by what they produce!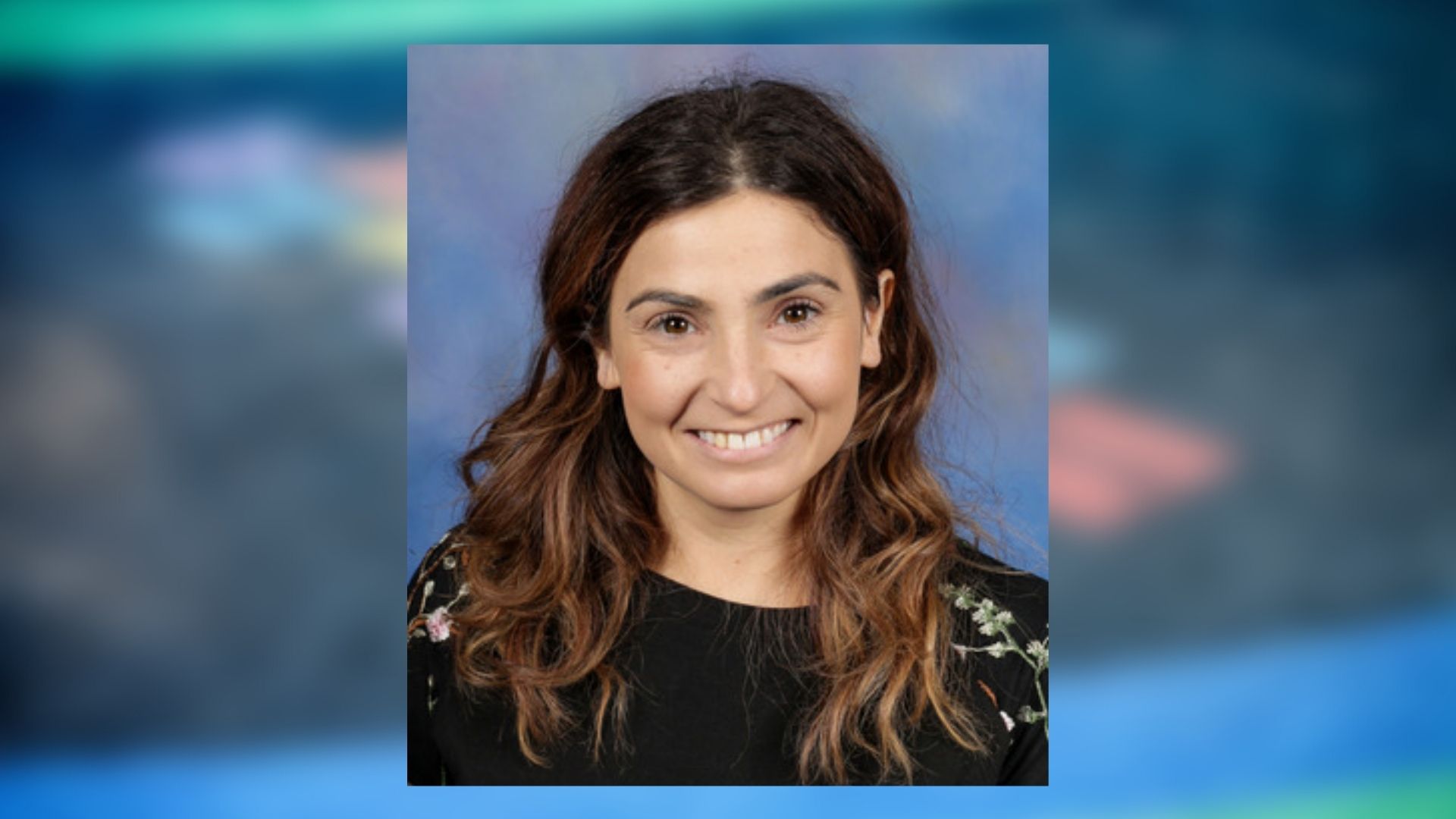 Melissa Belanji
Physical Education Teacher
Physical Education is important for all students as it fosters their growth, fitness and wellbeing. I love seeing students become more confident, assertive and independent when engaging in physical activities or sports games. I enjoy being active outdoors with my family, going for long walks, bike rides and reading.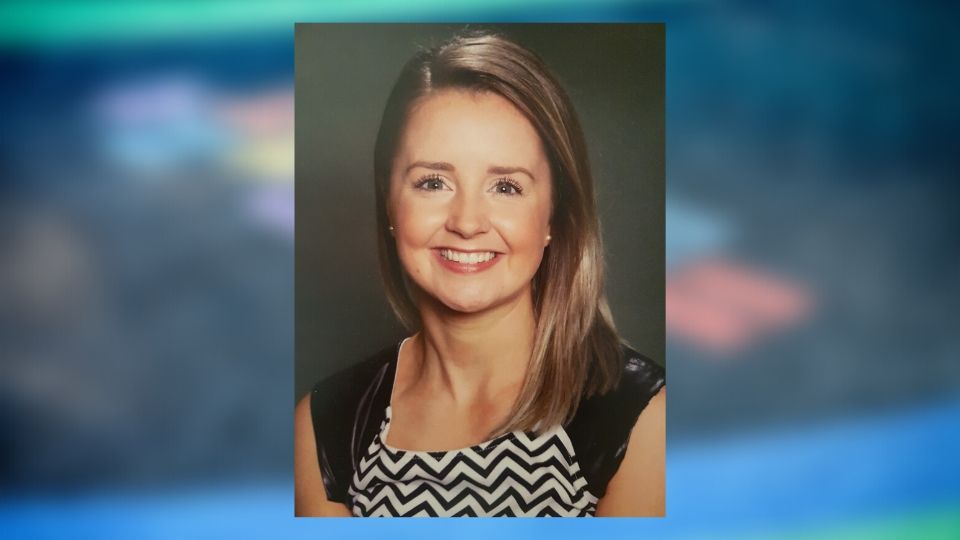 Sally Jenkins
Performing Arts Teacher
My name is Sally Jenkins and I am the Performing Arts teacher here at St. Richard's. It is my belief that The Arts play an integral role in a child's education. I take a holistic approach to my teaching of The Arts, and will encourage our students to be creative, curious and confident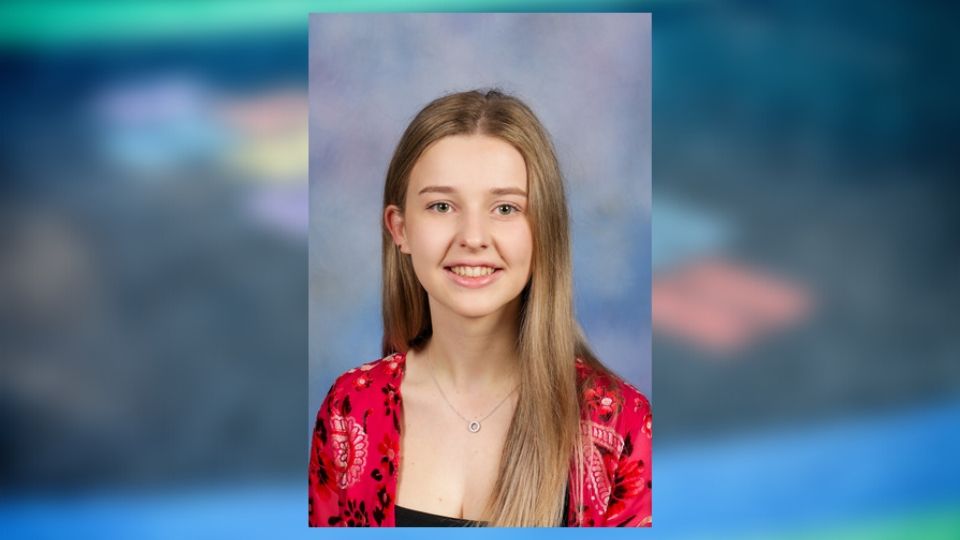 Miranda Read
Language Assistant (Italian)
My name is Miranda. I have recently completed year 12 at Mount Lilydale Mercy College! I have always loved the variety of language within Australia and have thoroughly enjoyed studying Italian and visiting Italy! I am very excited for my new opportunity at St. Richards to share my love of language with the students, teachers and the whole school community!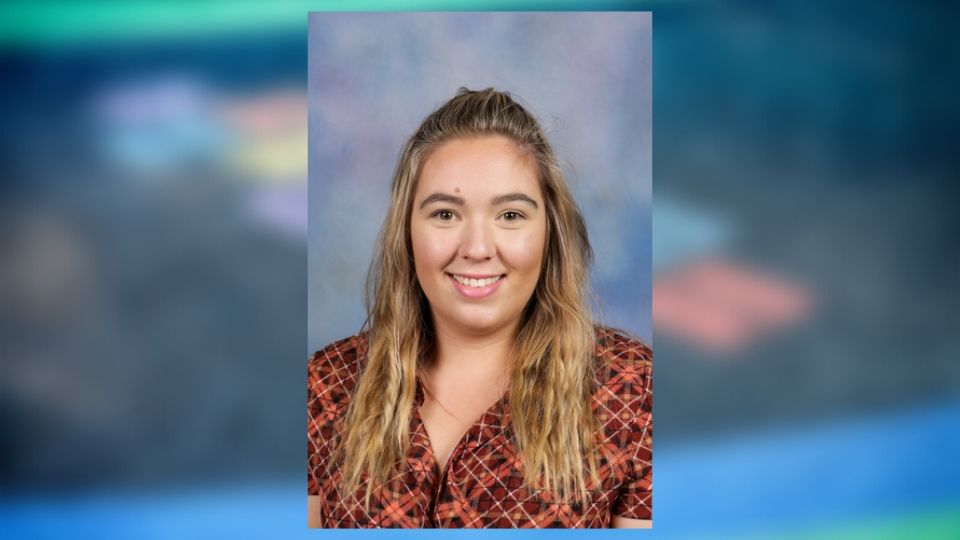 Emily Campagna
Language Assistant (Italian)
My name is Emily. I have recently completed year 12 at Mount Lilydale Mercy College. I have loved learning Italian for the past 13 years and understand and appreciate the importance and excitement of learning another language. I hope I can share this love of Italian with the students. I am looking forward to watching the students' abilities grow and their passion for the language prosper.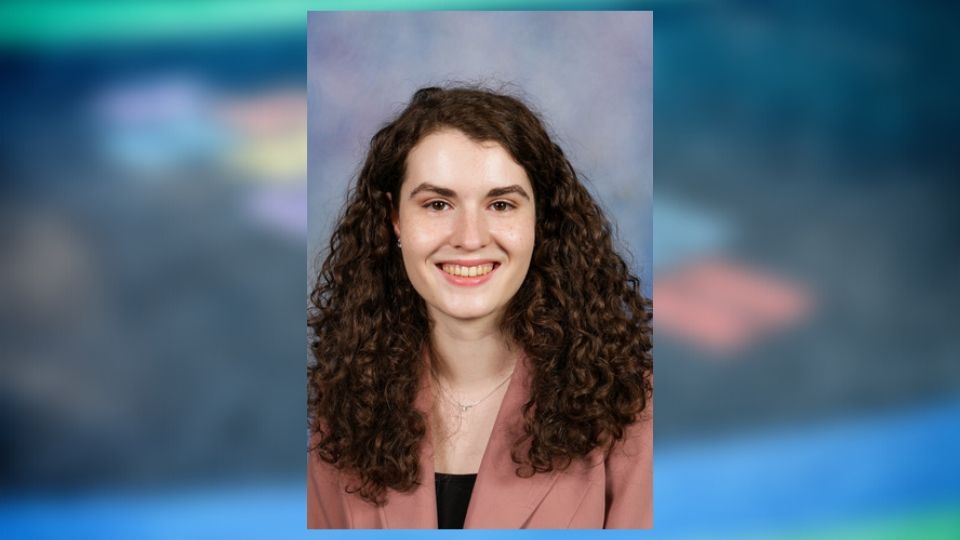 Stephanie Piccolo
Language Assistant (Italian)
My name is Stephanie and I am a recent VCE graduate from Our Lady of Sion College. As an Italian student, being able to embrace language classes in the encouraging environment of St Richard's has given me the opportunity to learn from staff and students in relation to teaching and enjoying a different language. I love the interaction between students and hope I can make a difference to inspire them to take on a language in the future through fun and interesting tasks.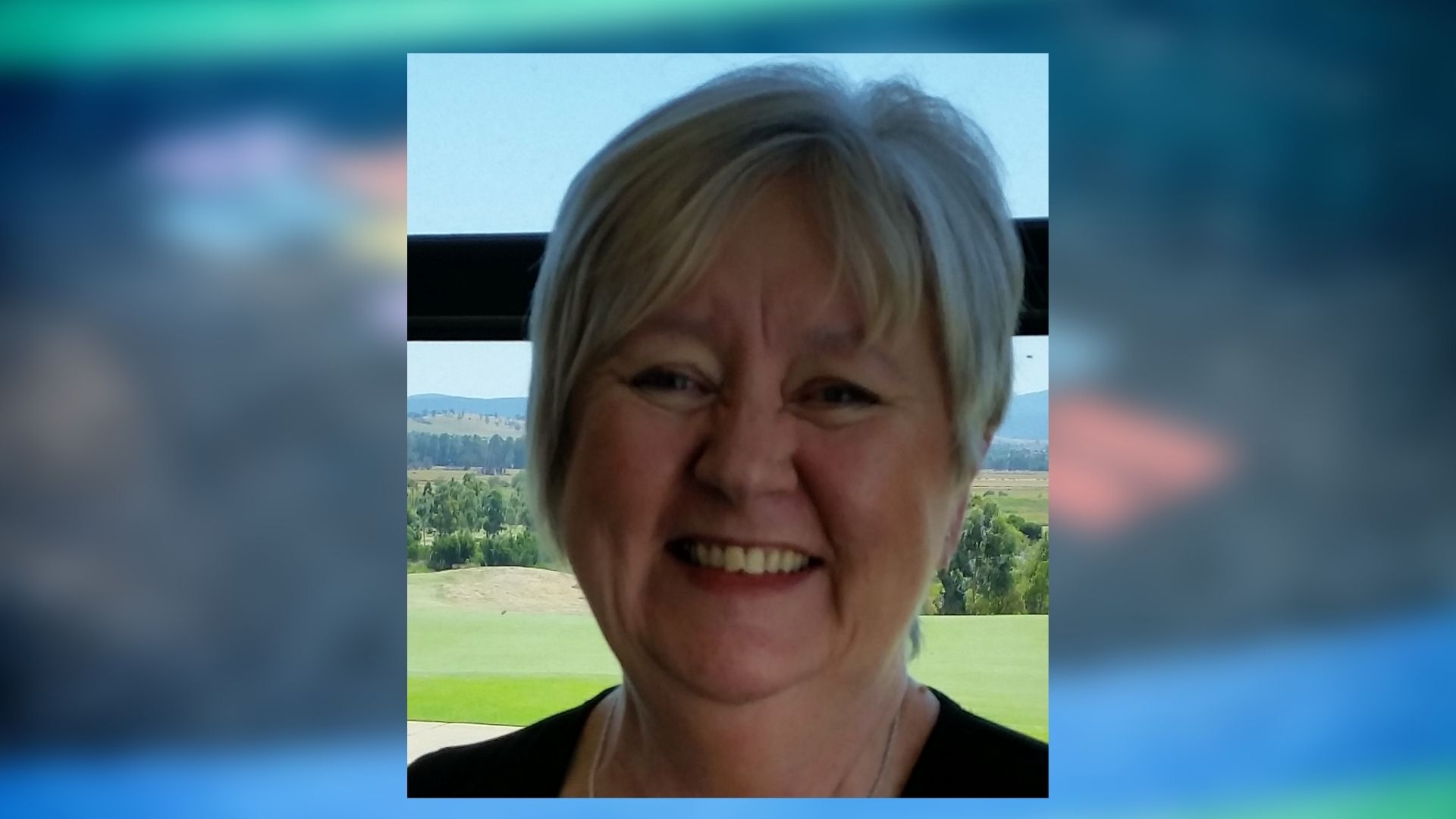 Eileen Erle
Library Manager
I have the great privilege of working at St. Richards and working with the children in the library, my 3 children all attended St. Richards. I love the Library and love seeing the children coming in, enjoying the books and the wonderful space that we have.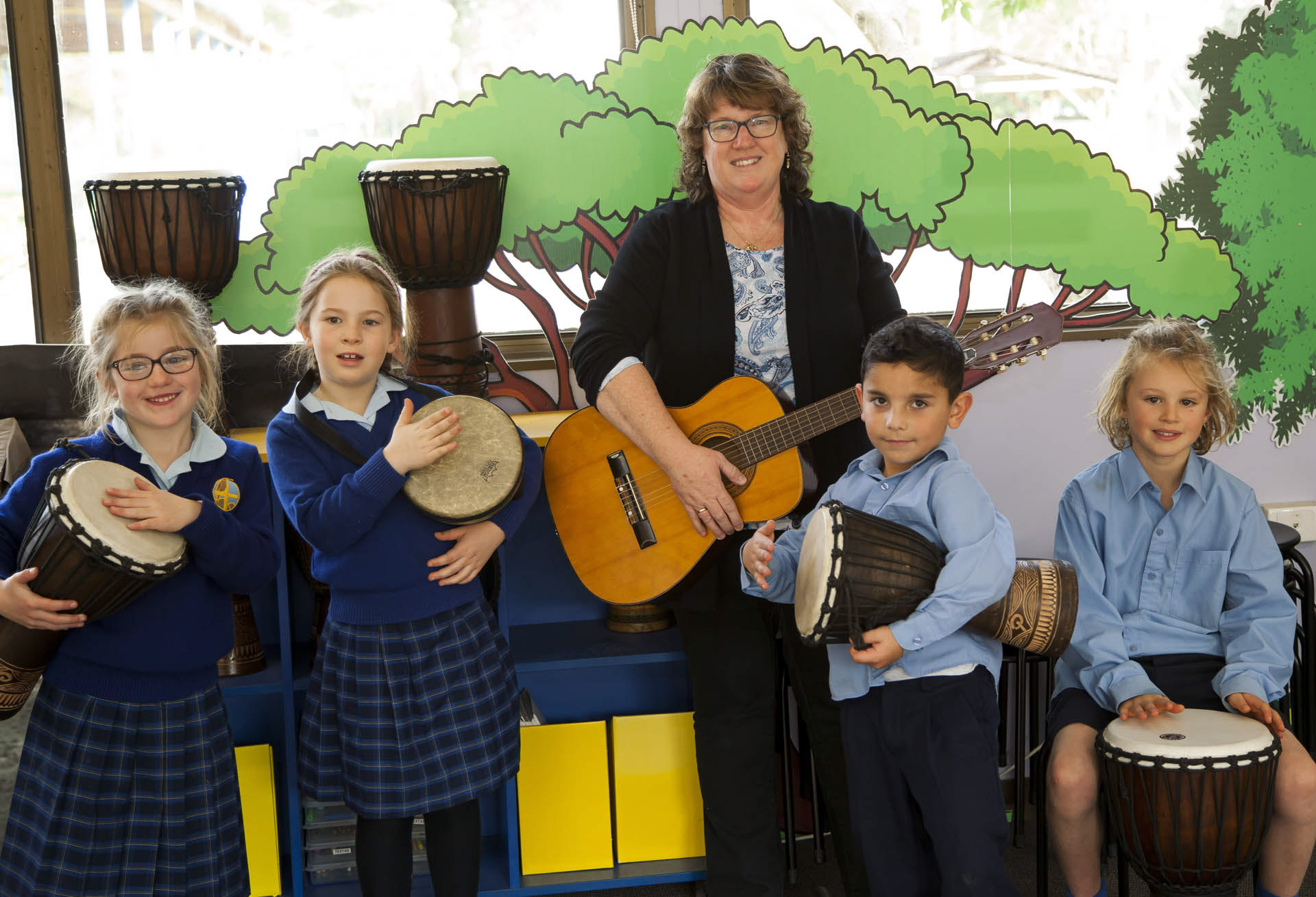 Siobhan Collette
Staff Role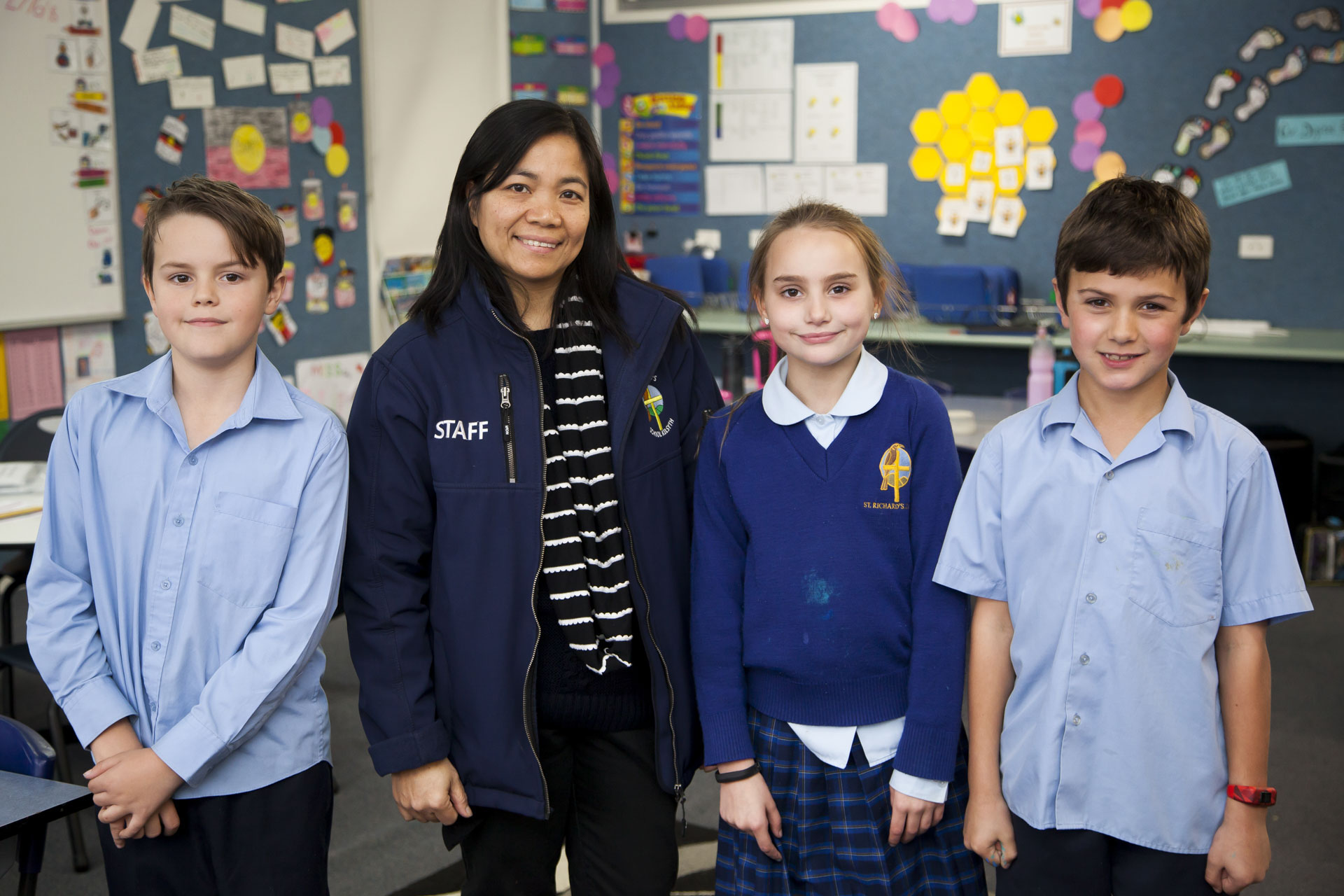 Leonora Ventura
ESS- Education Support Staff
I am working as an ESS -Education Support Staff at St. Richard's School Kilsyth. I am so grateful and blessed working with wonderful staff, friendly parents and students. Sometimes working with children is a challenge but I do love my job. It is a rewarding career and best opportunity to help students to reach their goals and potentials.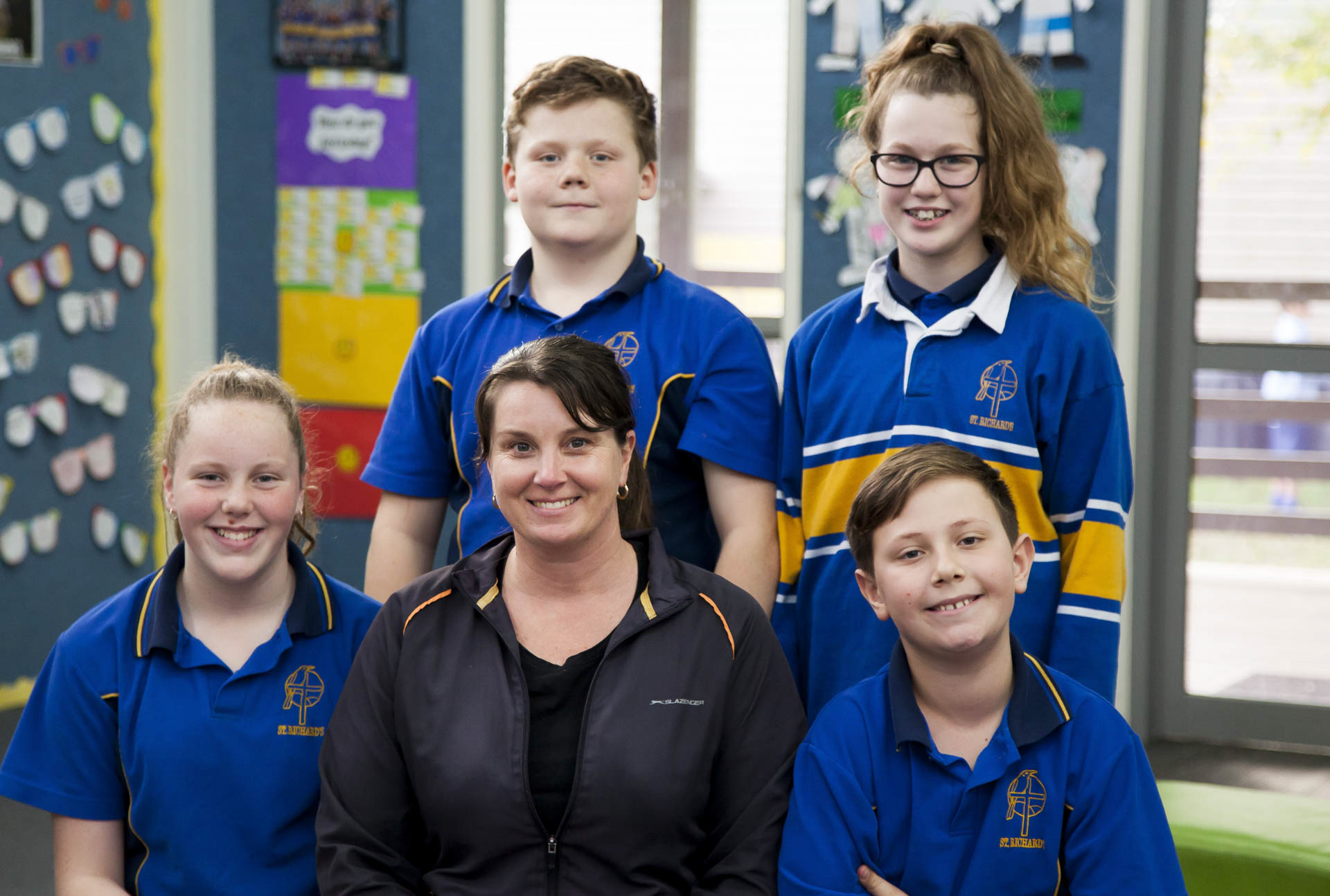 Leisa Atwell
ESS - Education Support Staff
I have the pleasure to work with amazing, supportive and committed staff at St Richard Primary  School where the well being of the students is always number one priority.
I love that there is always laughter in the classroom and staff room! I enjoy being outdoors, spending time with my family and friends.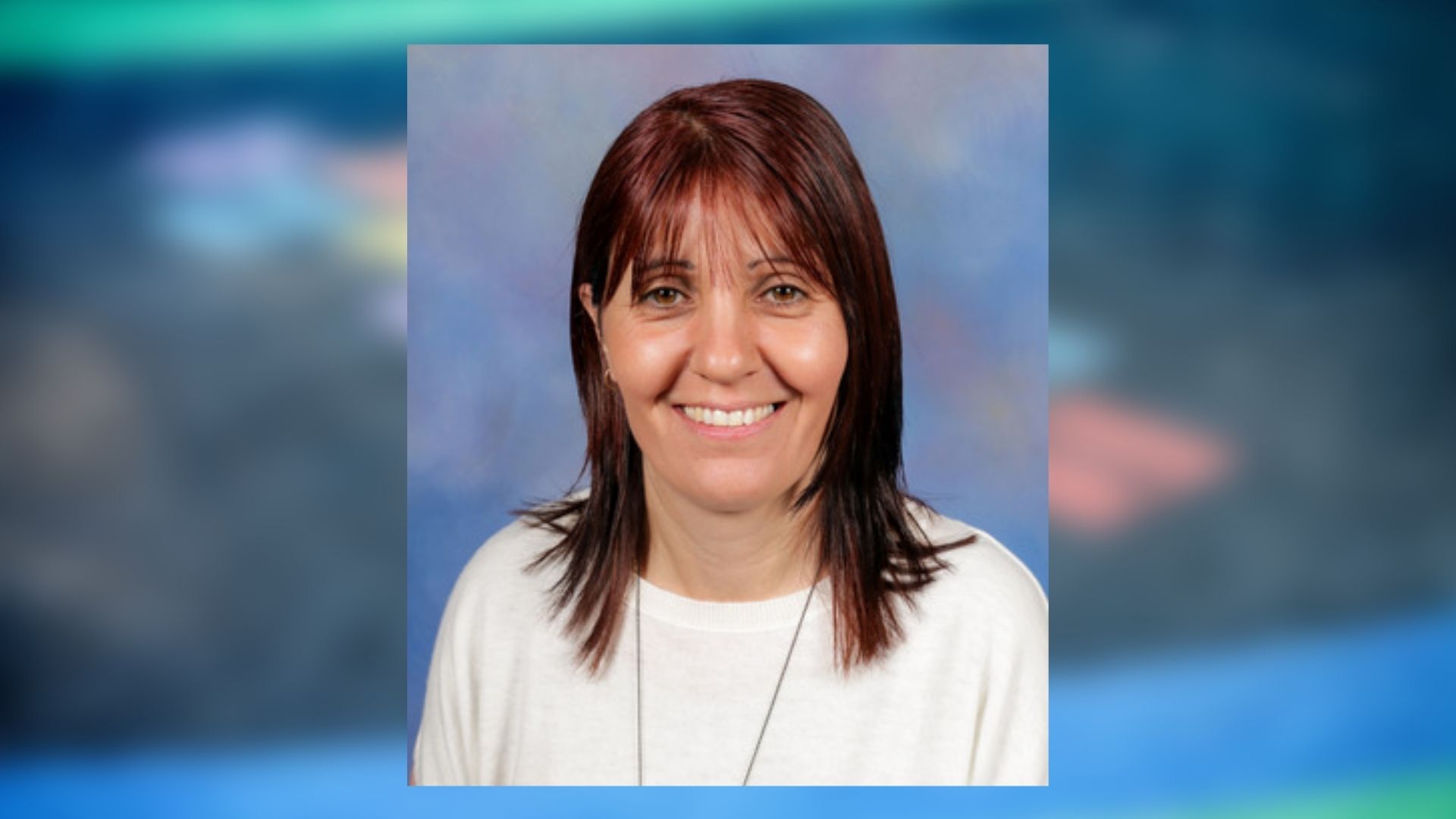 Tina Bettiol
ESS - Education Support Staff
My name is Tina Bettiol and I am new to the Education Support Staff team at St Richards Primary school. It is a privilege to be part of a school that supports their students with their learning and personal achievements. I am also passionate in supporting young students grow and achieve new goals, and seeing students happy makes me happy.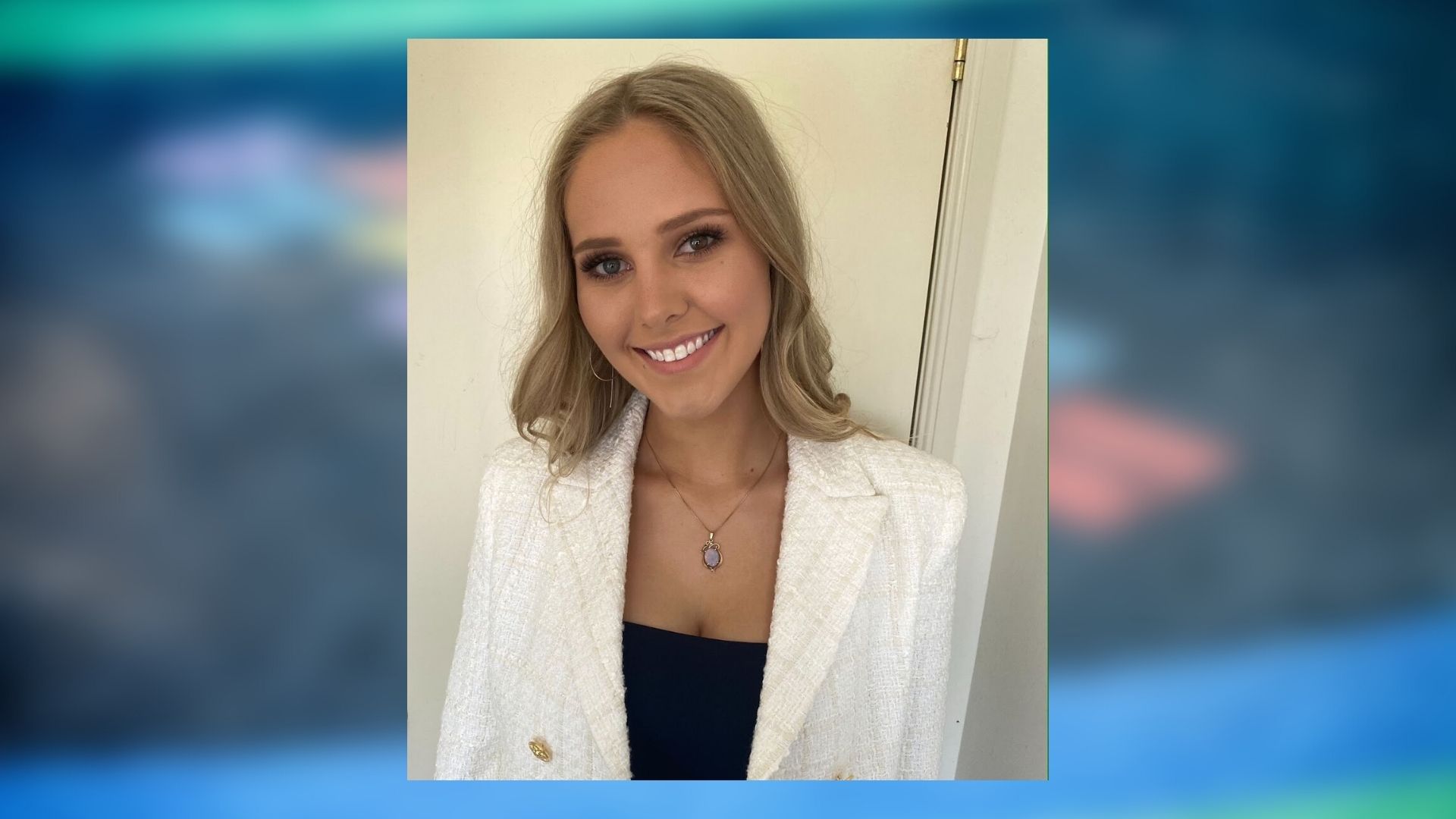 Angie Meyer
ESS - Education Support Staff
My name is Angie Meyer and I am part of the Education Support Staff at St Richards. I absolutely love our school and the beautiful community we have created. Working with the students at St Richards brings me so much joy and I love inspiring them to chase their dreams. I feel very grateful and blessed to have such an amazing job.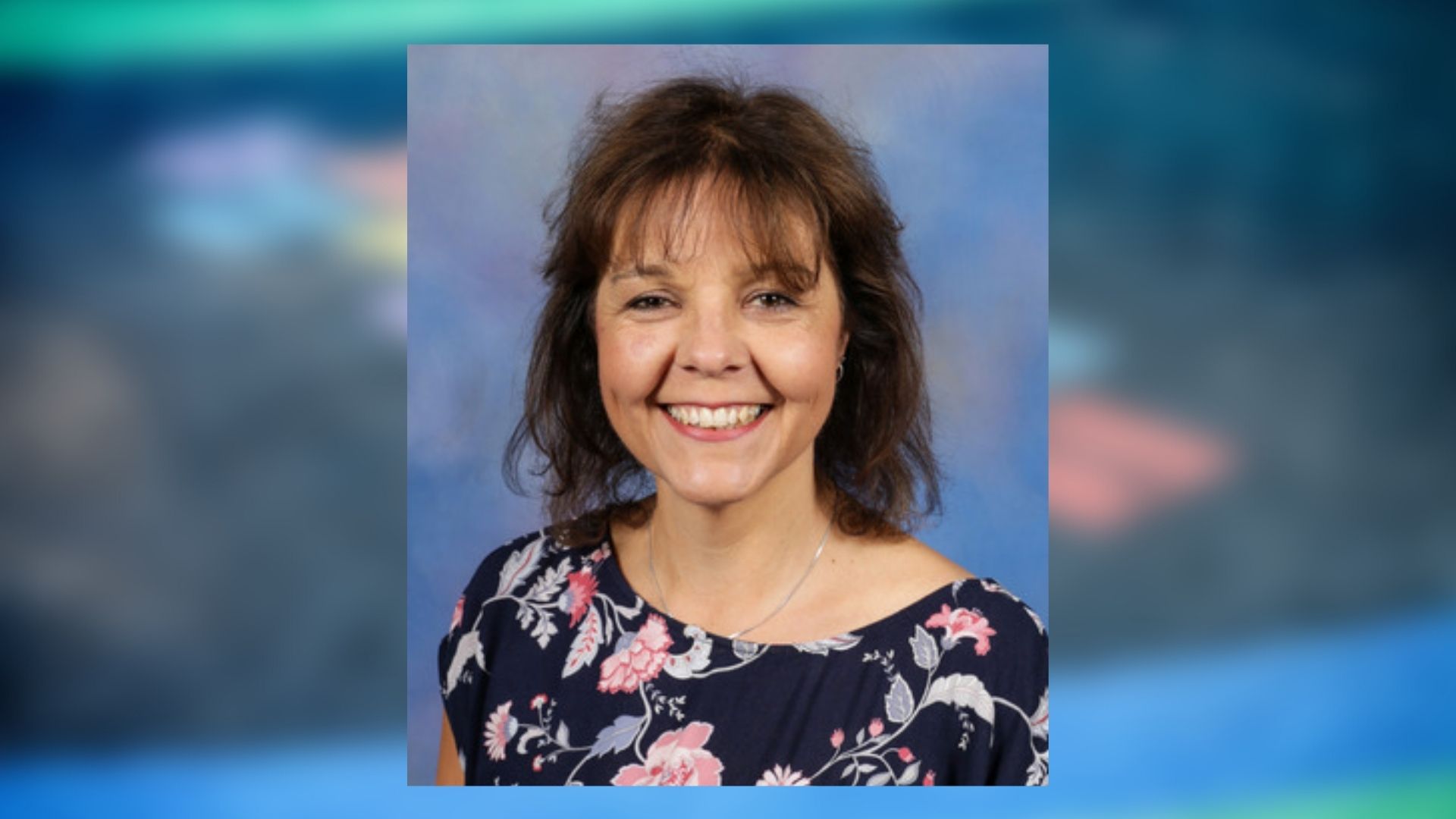 Marg Meyer
ESS - Education Support Staff
I have had a long association with St Richard's  as both a parent and a staff member.  I loved our community so much that I wanted to contribute more.  Working in Education Support allows me to assist families in so many ways.  I love helping and encouraging the students through the ups and downs of learning and seeing the joy on their faces when they succeed. It's a privilege to be part of their journey.
Have a Taste of Our Online Tour
Learn Online
Upschool
A Community Resource by St Richard's Primary School
One of the foundations of strong communities with healthy people (both mind and body) is access to education.
UpSchool is an online resource we invite you to explore,  immerse in and be inspired by.
This free and growing resource is our way of sharing positive and inspiring messages that we feel will have a direct and positive impact on our community.
Something in here for all ages
A small school with a big heart. A beautiful community that we are so lucky to be a part of.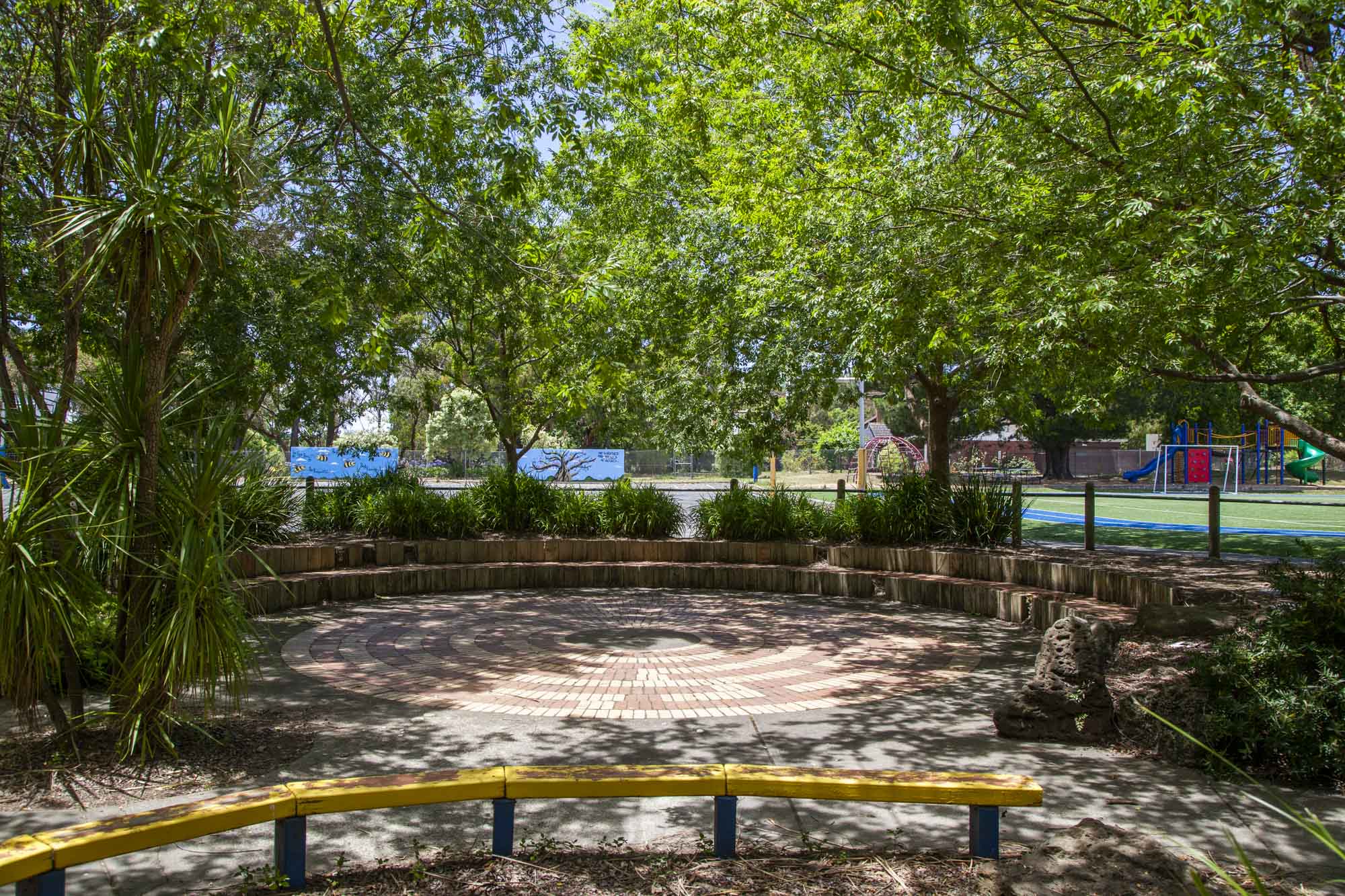 Online Tour
The best way to start learning about us. We have professionally produced dozens of videos showcasing our amazing school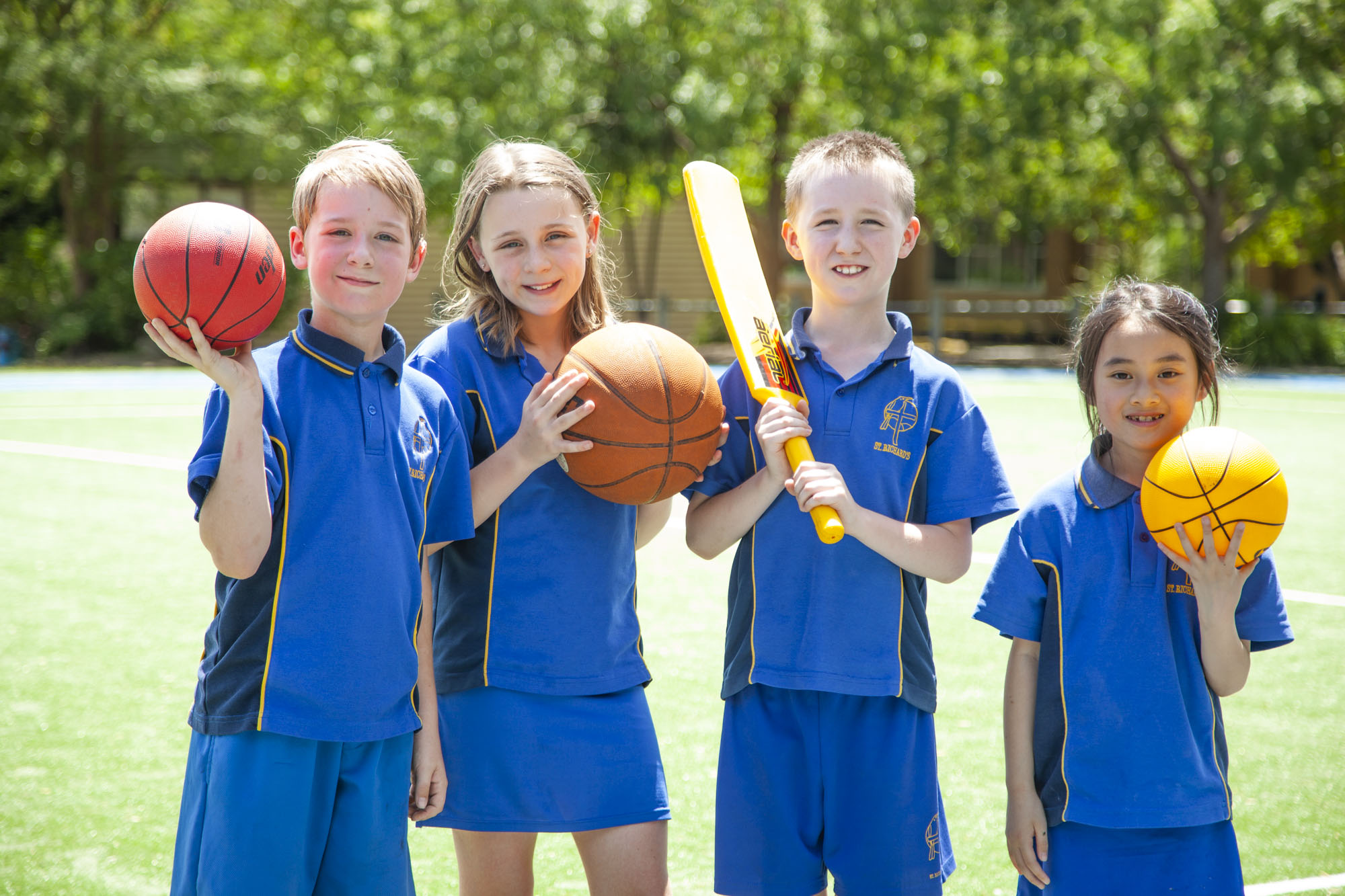 Book a School Tour
The best way to meet us! We can show you around our beautiful school and answer any specific questions you have.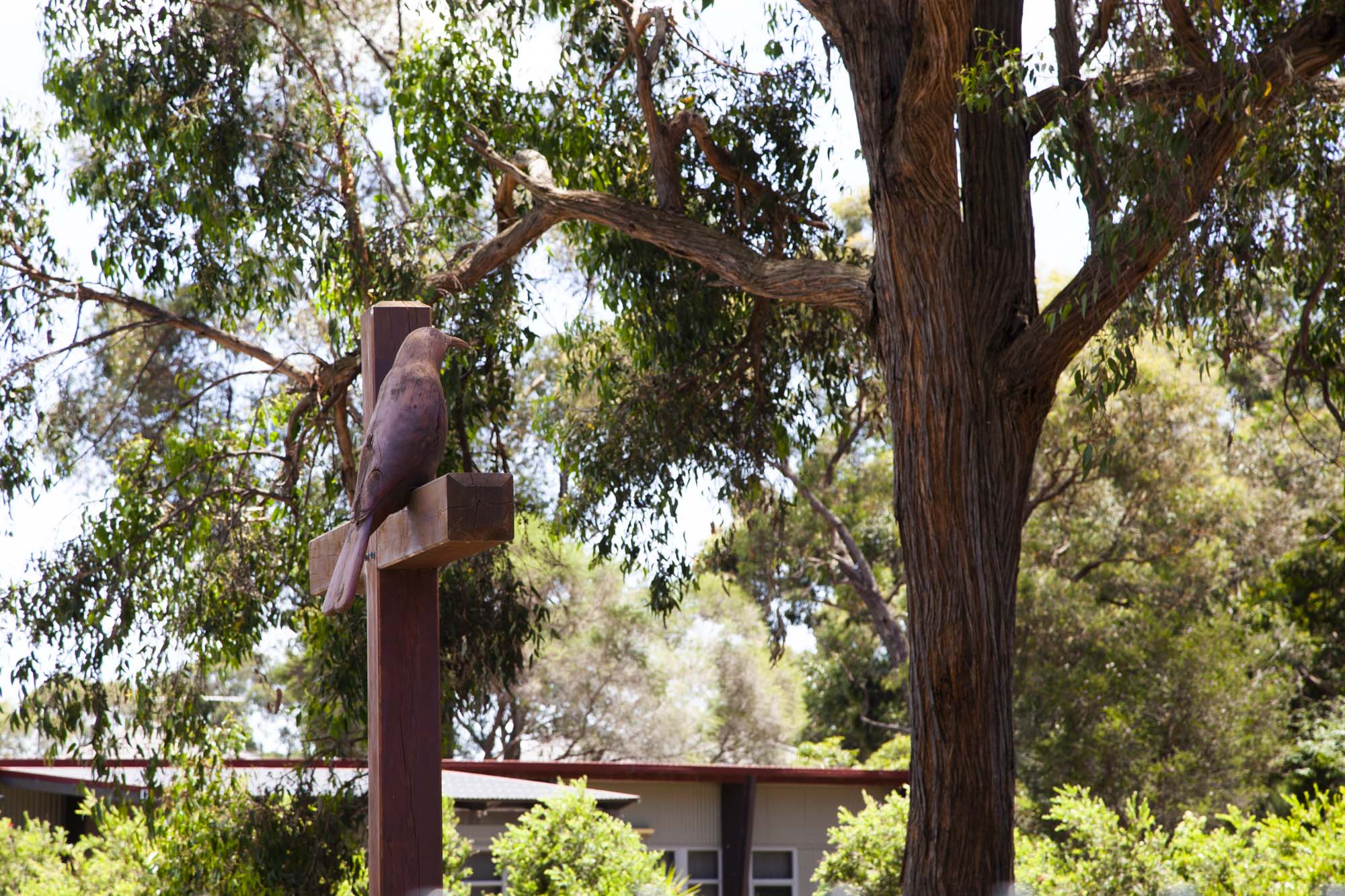 Upschool
This free and growing resource is our way of sharing positive and inspiring messages with our community. Website, graphic design, videos & photography by Digital Schools |  www.digitalschools.com.au  |  Copyright ©2020 Digital Schools. All Rights Reserved