Meet The Teachers
The wonderful bunch here at St Richard's would love to say hello!
Meet Our Teachers
At the top of the list when measuring the quality of a school has to be the quality of the teaching staff. St Richard's is beyond fortunate to have a team of teachers truly dedicated to positive outcomes for all children.
Meet our teachers below!
Leadership & Administration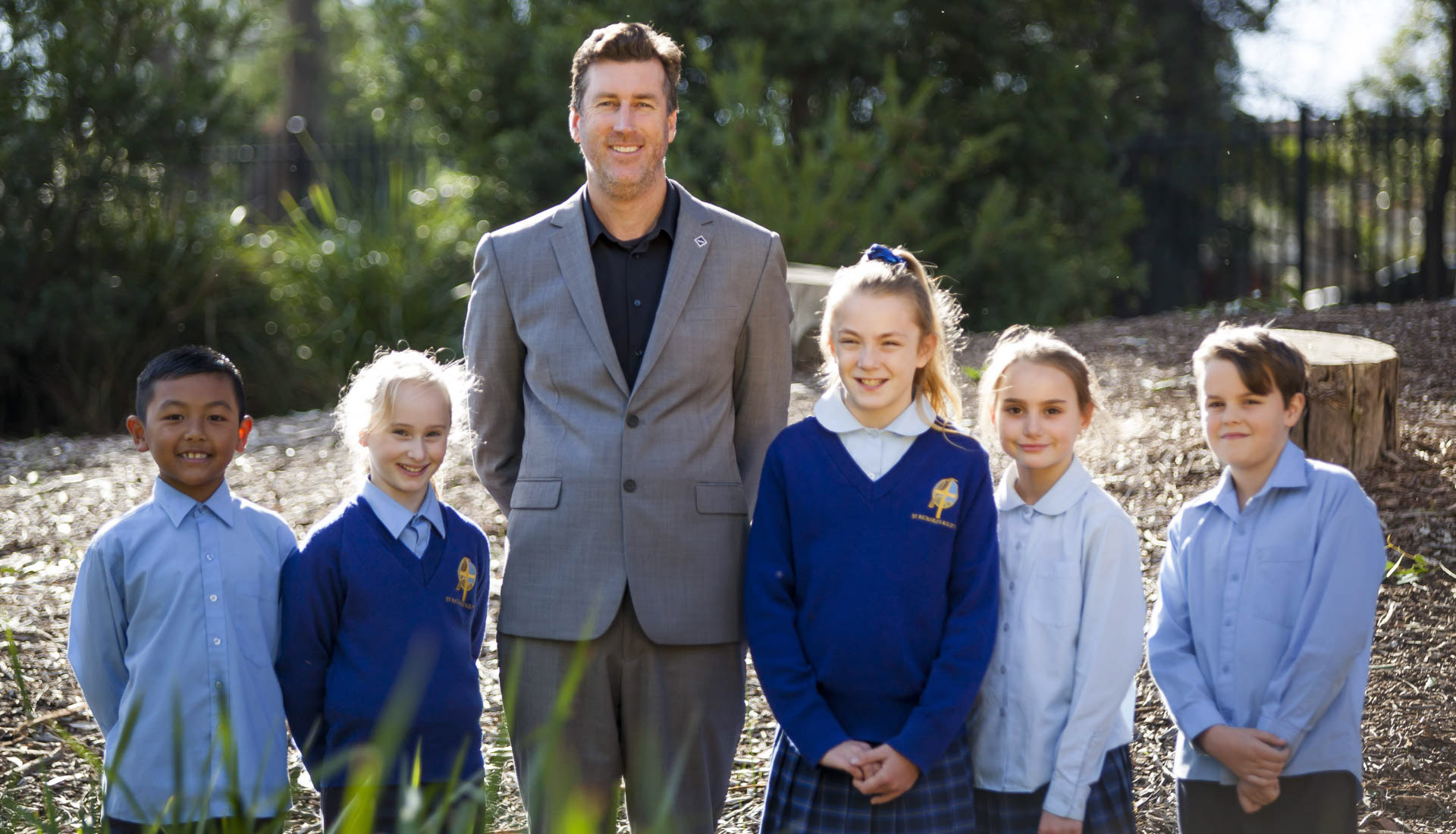 Marcus Gill
Principal
It is a privilege to be the Principal of this wonderful school. We have a tremendously dedicated staff, a supportive and inclusive community that works in partnership to provide a positive learning experience. I have 3 children Hamish, Maeve & Estelle who l enjoy watching participate in their extra curricular activities. I also enjoy family holidays, gardening & playing golf.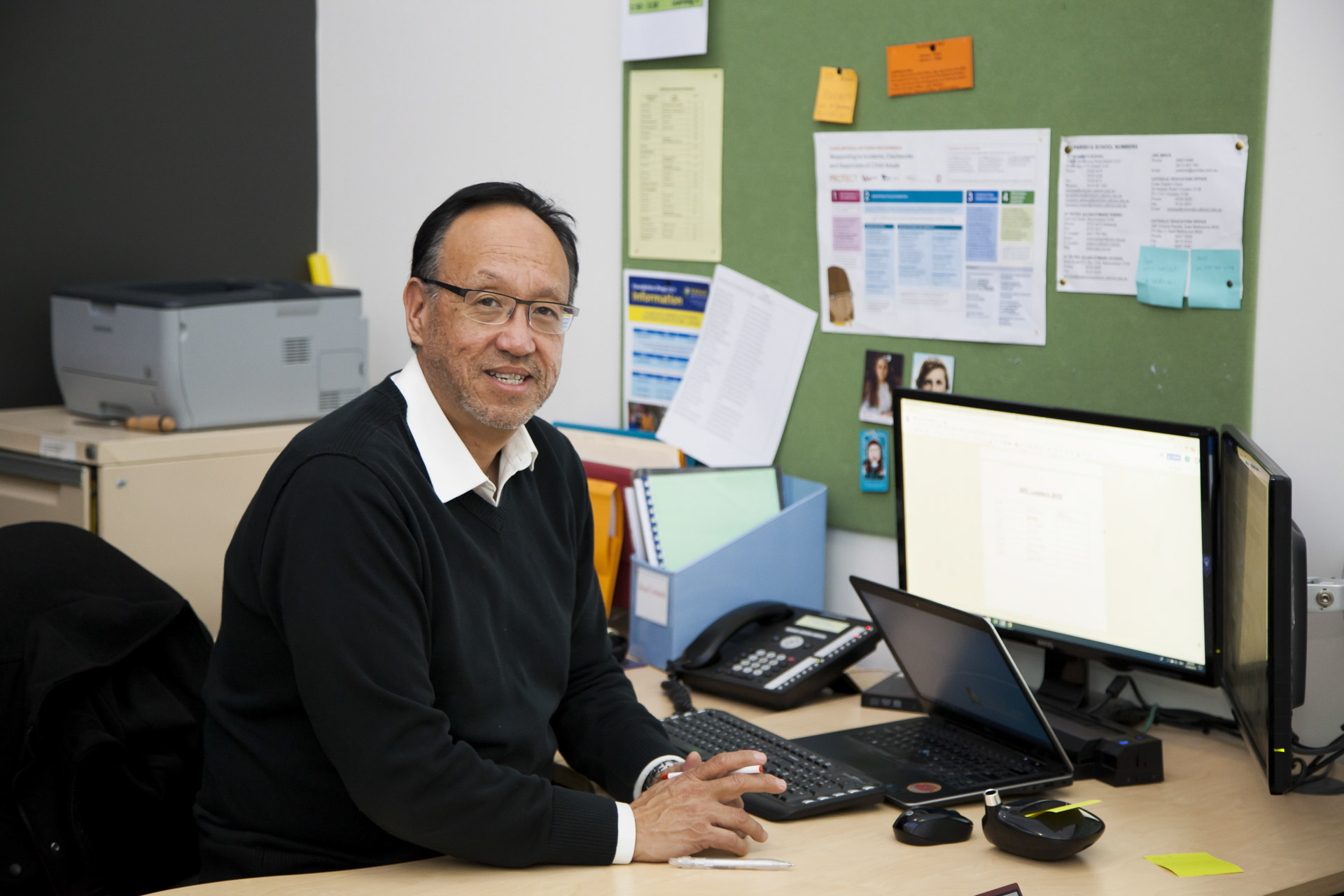 Rudy Vail
Deputy Principal/Wellbeing and Religious Education Leader
My name is Rudy Vail and I am the Deputy Principal, Wellbeing and Religious Education Leader.  The things I love most about my job is seeing the children at St. Richards grow in their Catholic faith and helping students develop their social and emotional skills. My favourite part of the week is watching my children play sport on the weekends.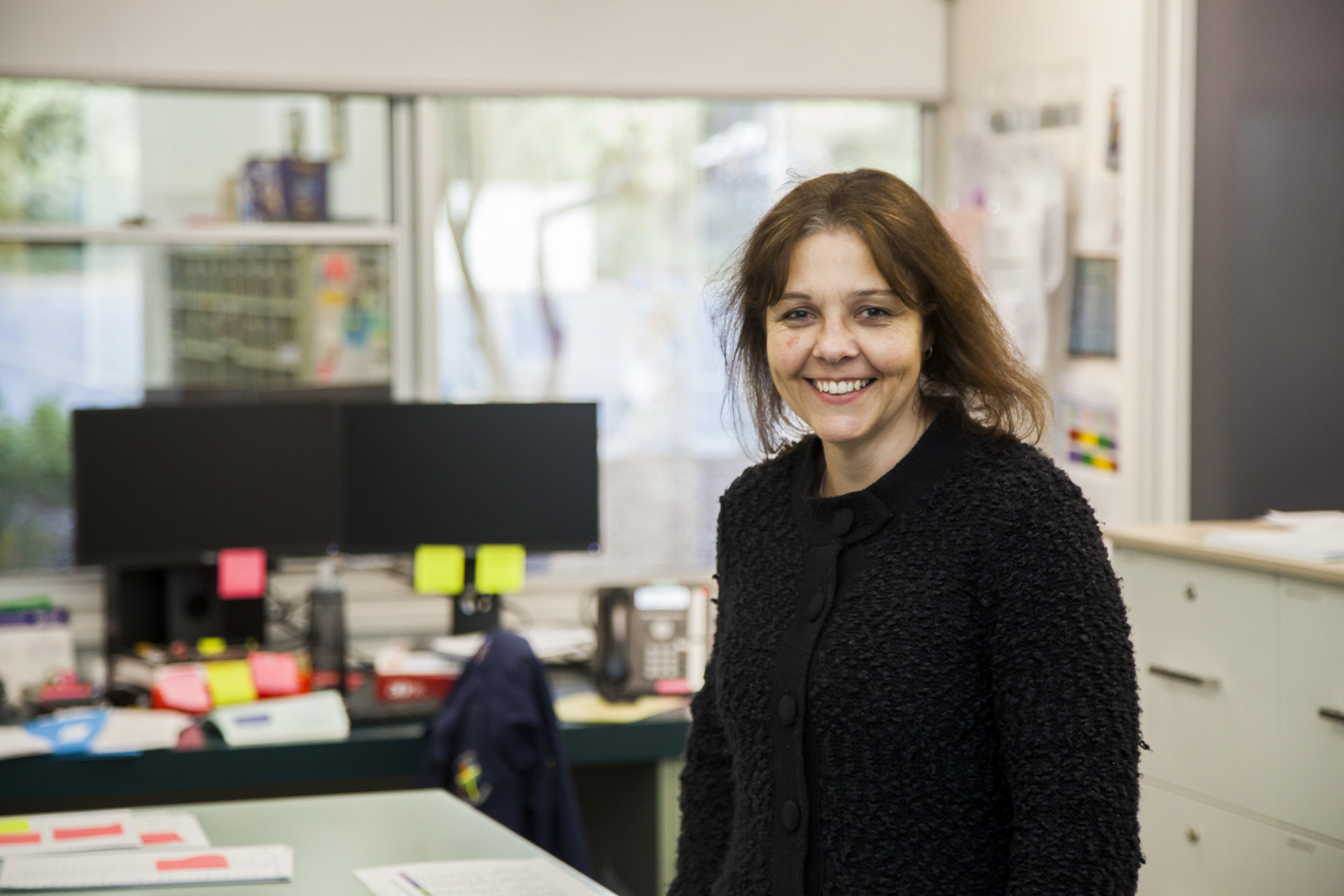 Margaret Meyer
School Admin Officer
I have been at St Richard's for 10 years now in a number of capacities and have enjoyed each of them, from sick bay to classroom and now the office. I love helping and supporting people. It wonderful watching the students grow on their life journey.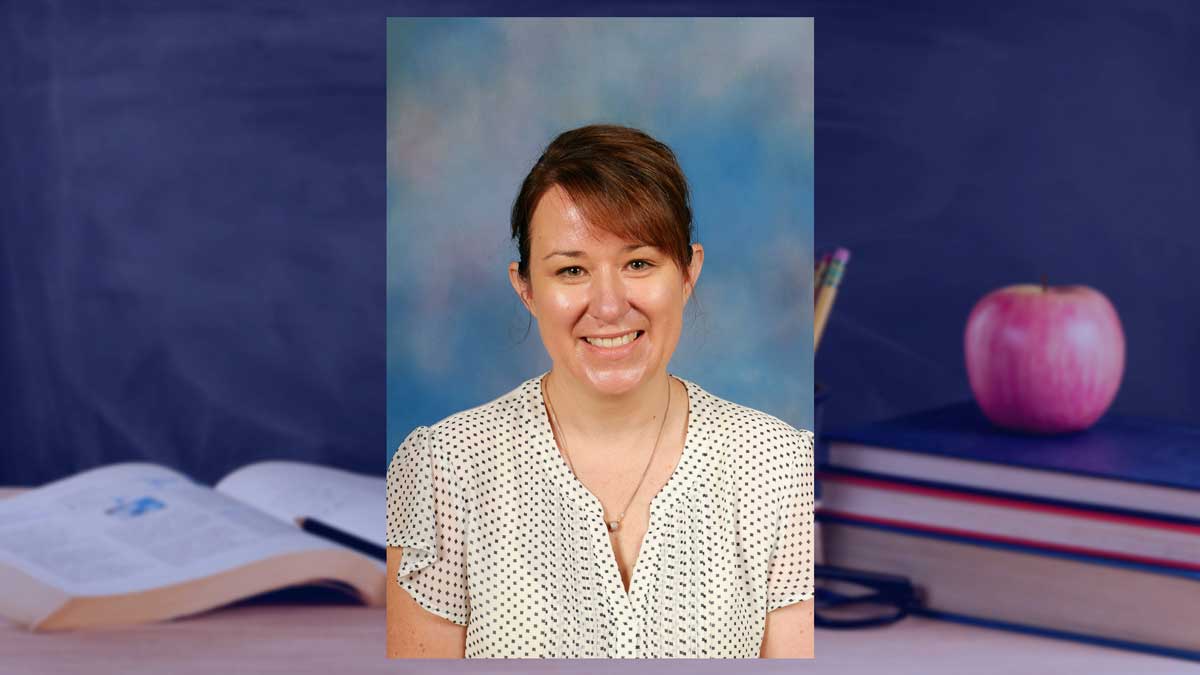 Fiona Roberts
Finance Officer
School can be a challenging and busy place (even for the parents!), however I am here in the office to help answer your questions.  From school fees, to lost property, to activities being held, the office is full of useful information and resources.  Outside of school I love spending time with my two boys and husband down by the beach.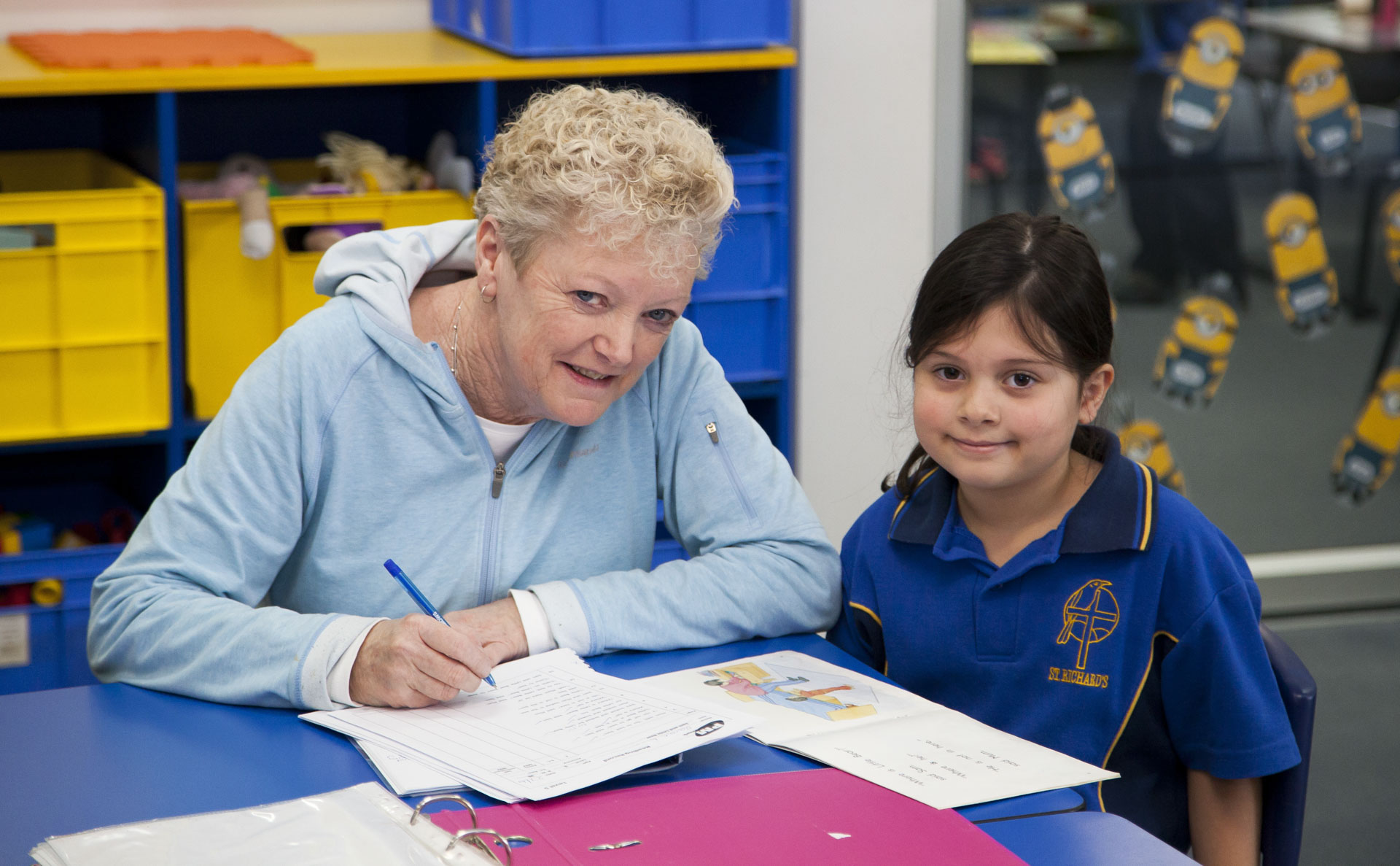 Bernice Gommers
Foundation Teacher
I am a Prep teacher at St. Richard's Primary School in Kilsyth. Prep is such a wonderful year to teach. The achievements that are made in the first year at school are amazing. The year is filled with adventures, challenges and most importantly lots of fun. Outside of school I enjoy spending time with my family.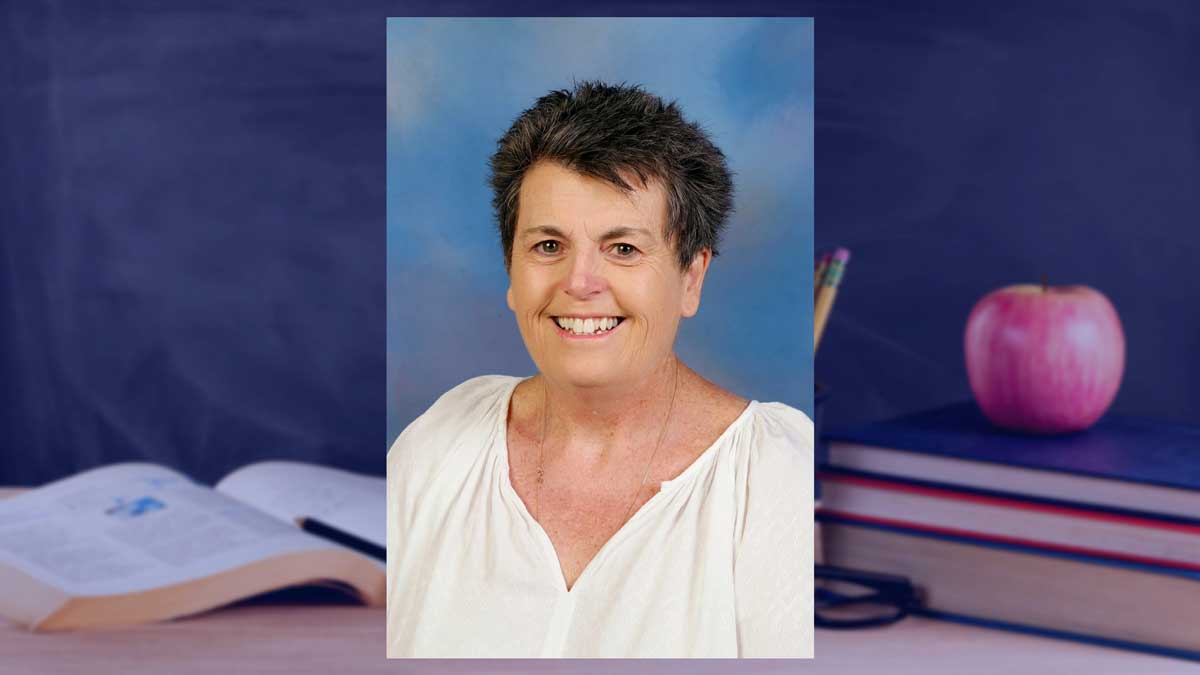 Leah Morgan
Foundation Teacher
Teaching is my passion. I love to watch students grow and develop intellectually and personally, to be a part of this journey is a privilege. Outside of school I enjoy time spent with family and friends, music, sport, walking and travelling.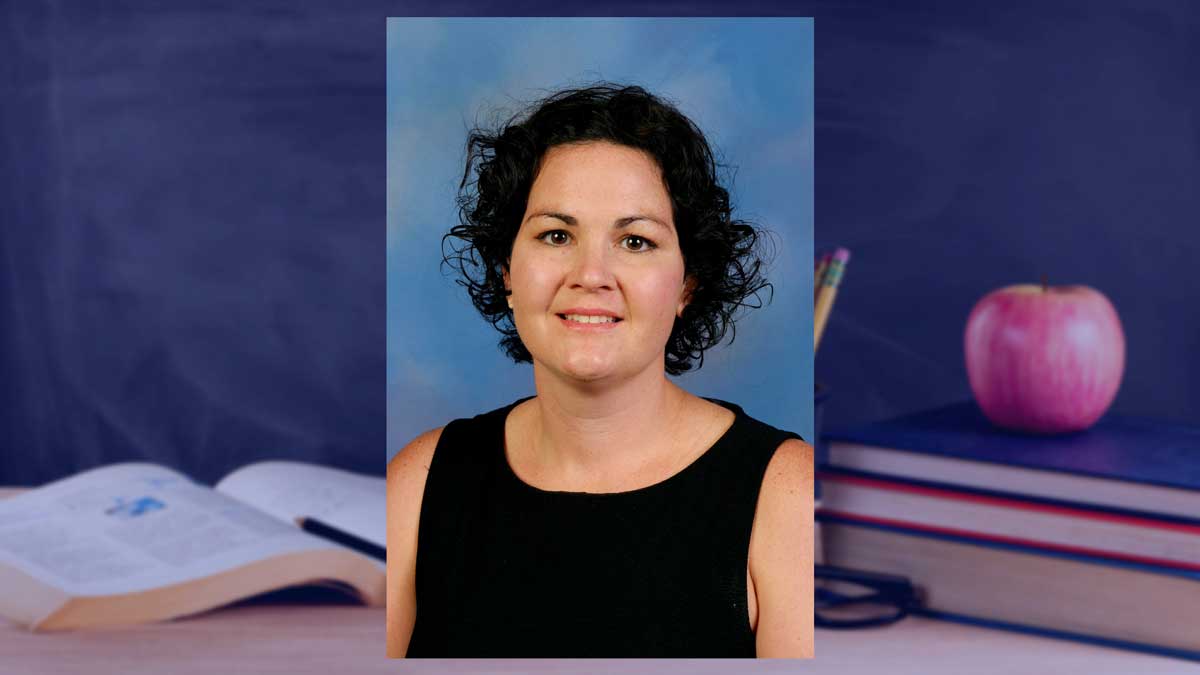 Annie Colvin
Year One and Two Classroom Teacher
I love working with Year One and Two students because they are so enthusiastic and ready to learn. Young students learn best when they feel confident and are having fun. I love to sing, so our classroom is filled with music, fun and laughter. My favourite thing to do on the weekend is hang out at the beach.
Kerrie Meyer
Year 2 Teacher
I love the staff that we have at our school because we have good relationships and enjoy planning together. Year 2 is an interesting year with students because they know so much about reading, writing and mathematics and you can start to do more complex tasks. On the weekends I love walking, eating out with friends and watching movies.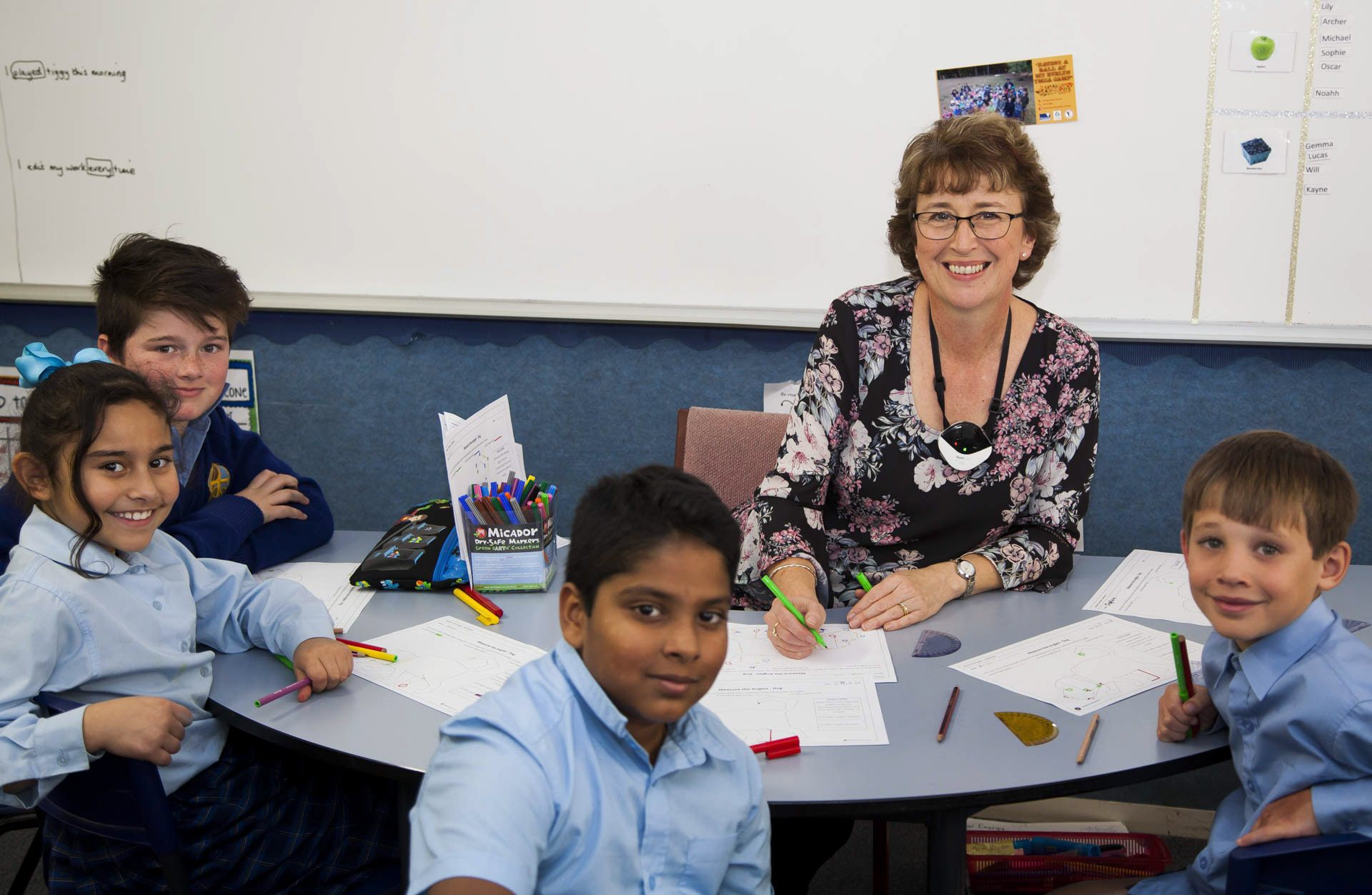 Lisa Read
Year 3/4 Teacher
I enjoy creating challenging, fun, meaningful tasks that help students make real world connections. Students engage in our Stephanie Alexander Kitchen Garden Program, where they put their Mathematic and Literacy Skills into practice and develop a love for our environment and healthy eating. Outside of school I enjoy walking and going out to restaurants and cafes with my family.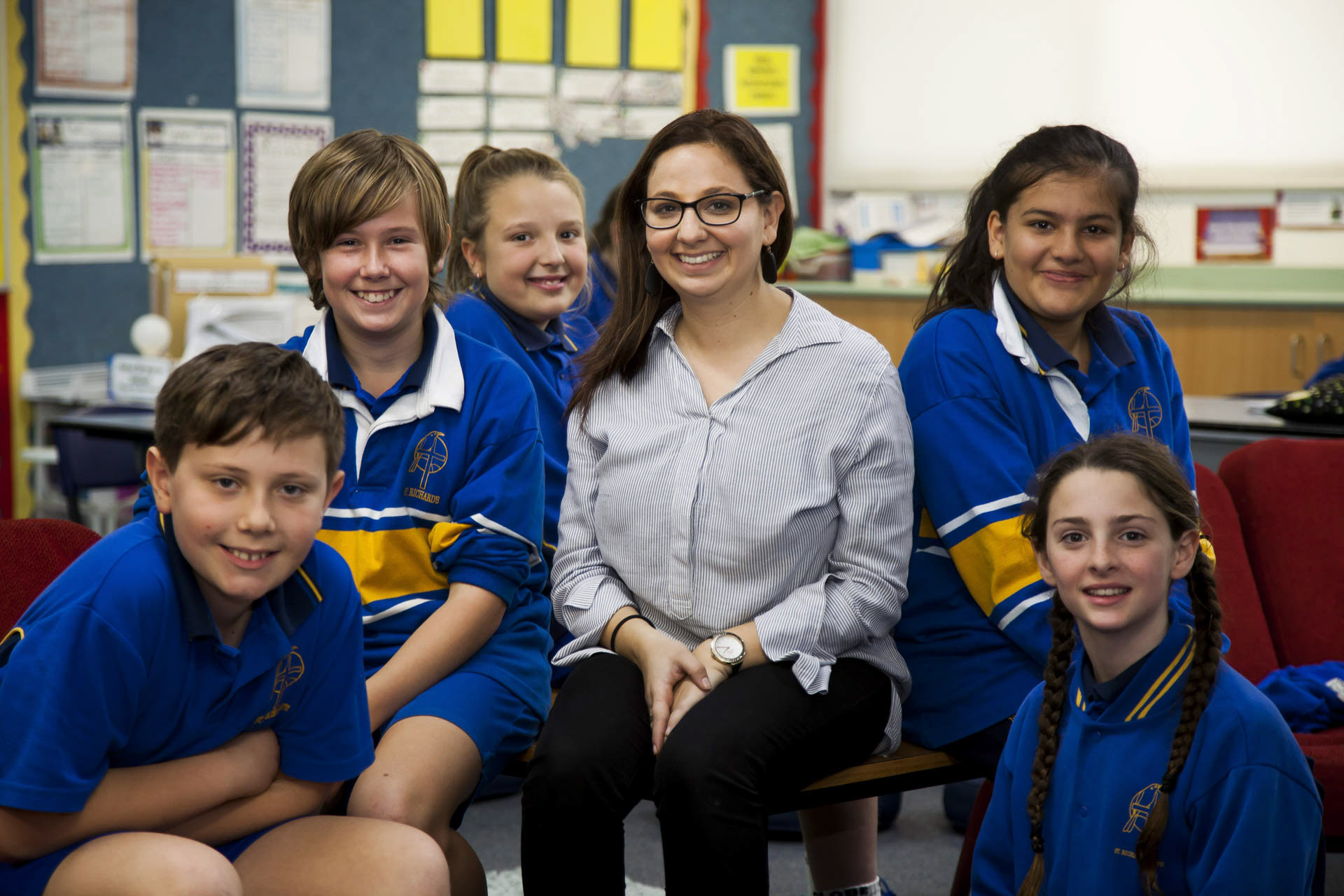 Angela Corrone
Learning and Teaching Leader & 5/6 Teacher
I love being a learner, just like the students! I enjoy finding out new teaching techniques that will allow the students to grow and reach their full potential. Supporting staff in using these resources to provide a personalised curriculum and hearing their stories of success, is very rewarding. Outside of school, I enjoy eating my way around popular gourmet restaurants!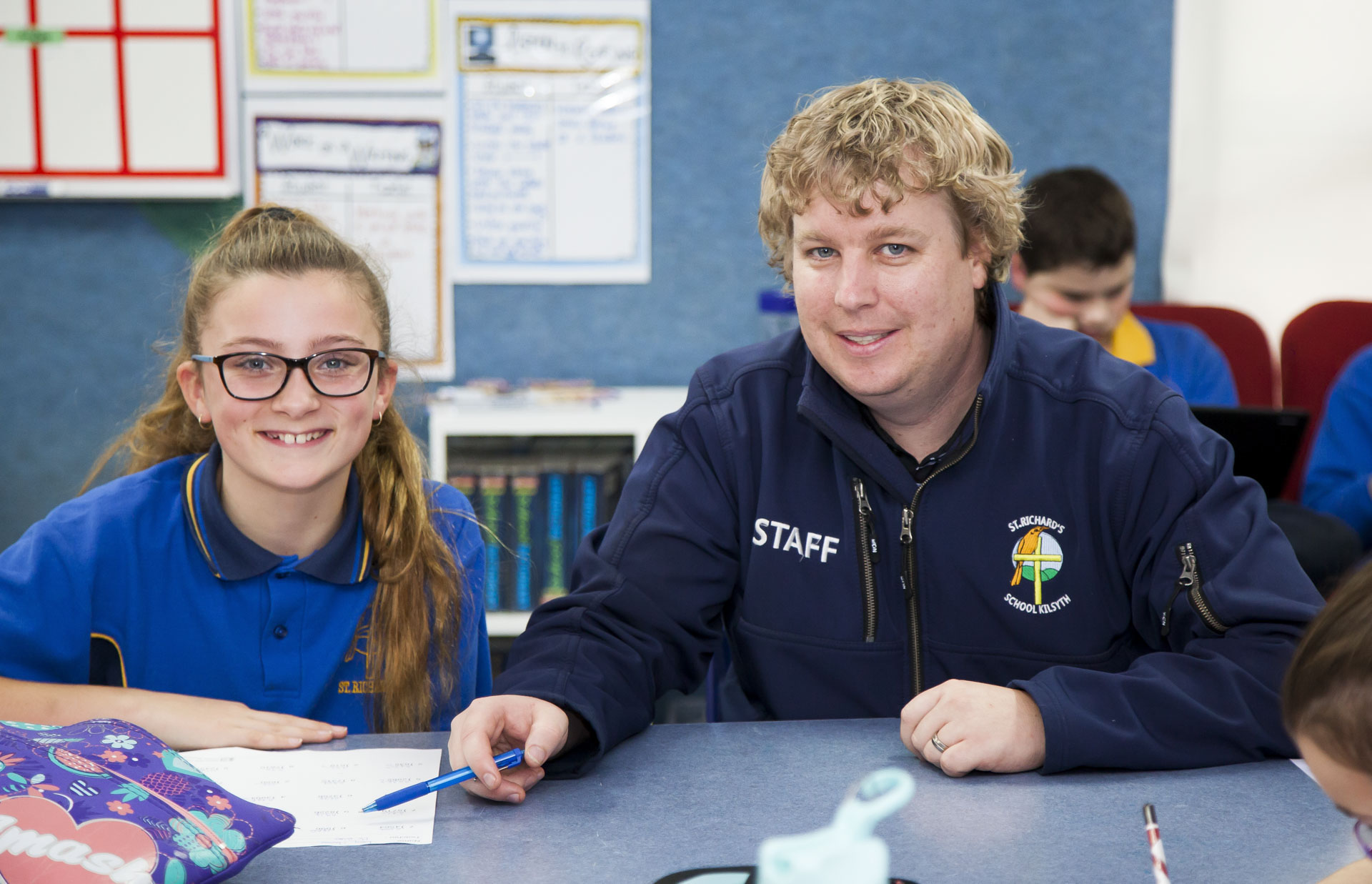 Gerard Bolton
Digital Technologies Leader and 5/6 Classroom Teacher.
I am a 5/6 Teacher and the Digital Technologies Leader at St Richard's Catholic Primary, Kilsyth. It is great to see students become responsible for their learning and be wonderful leaders for the younger students in our school. I have a passion for Digital Technology and incorporate this to allow for engaging learning opportunities.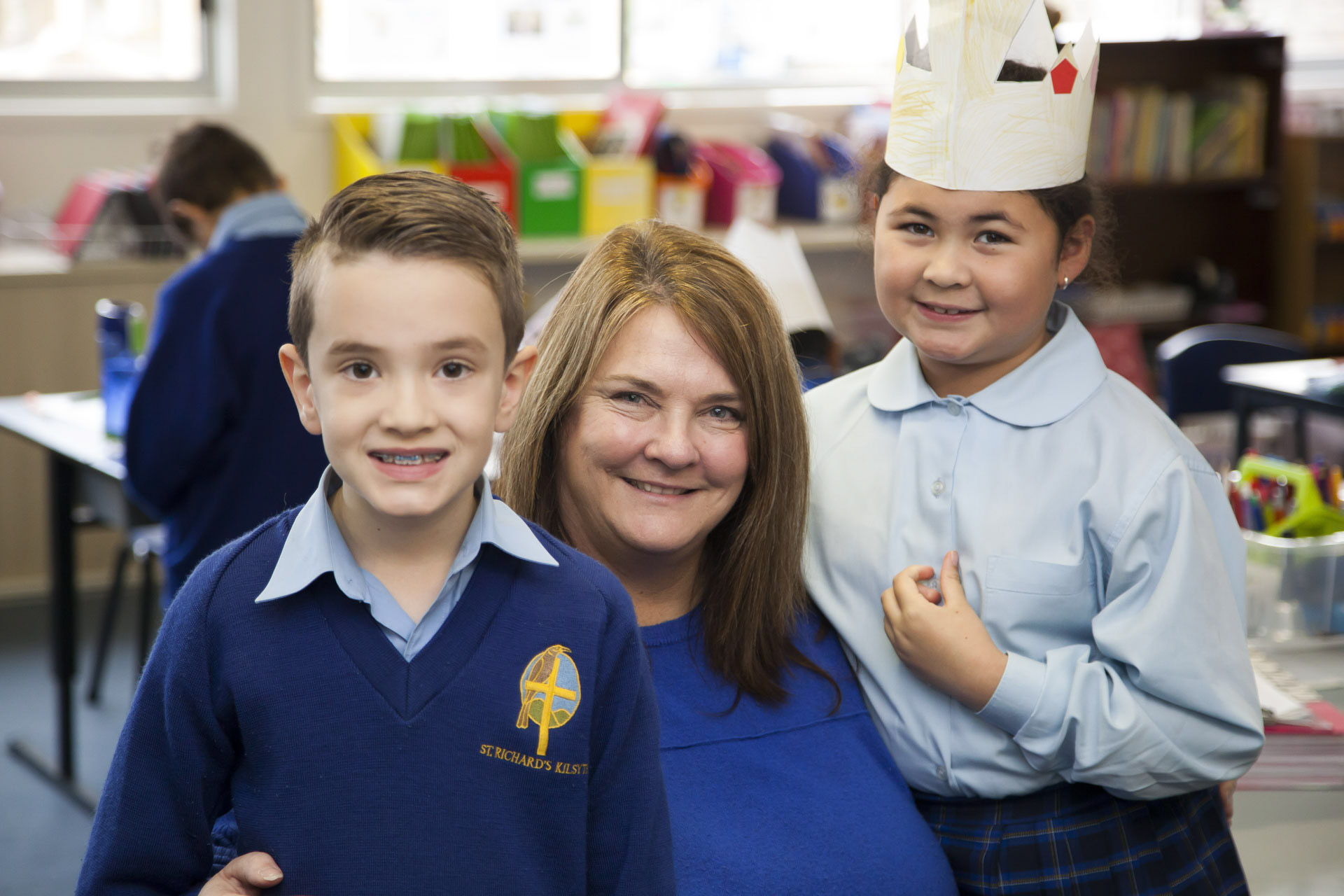 Debbie Jones
Maths Intervention, Year 2 teacher
Working at St.Richard's in my role as Number Intervention and Year 2 teacher is so enjoyable. I feel so privileged to be able to work with individuals and small groups of students, supporting them to become confident mathematicians. Outside of school I love spending time at our caravan, boating and swimming at the beach.
Nadia Lazzari
Specialist teacher Language -Italian P-6
I have been a Language teacher for 20 years and am passionate about the subject I teach, culture and all languages. I teach in two primary school as well as a group of adults. At St Richards we have fun especially on Italian Days. It is wonderful to work with a supportive staff whose focus is the students.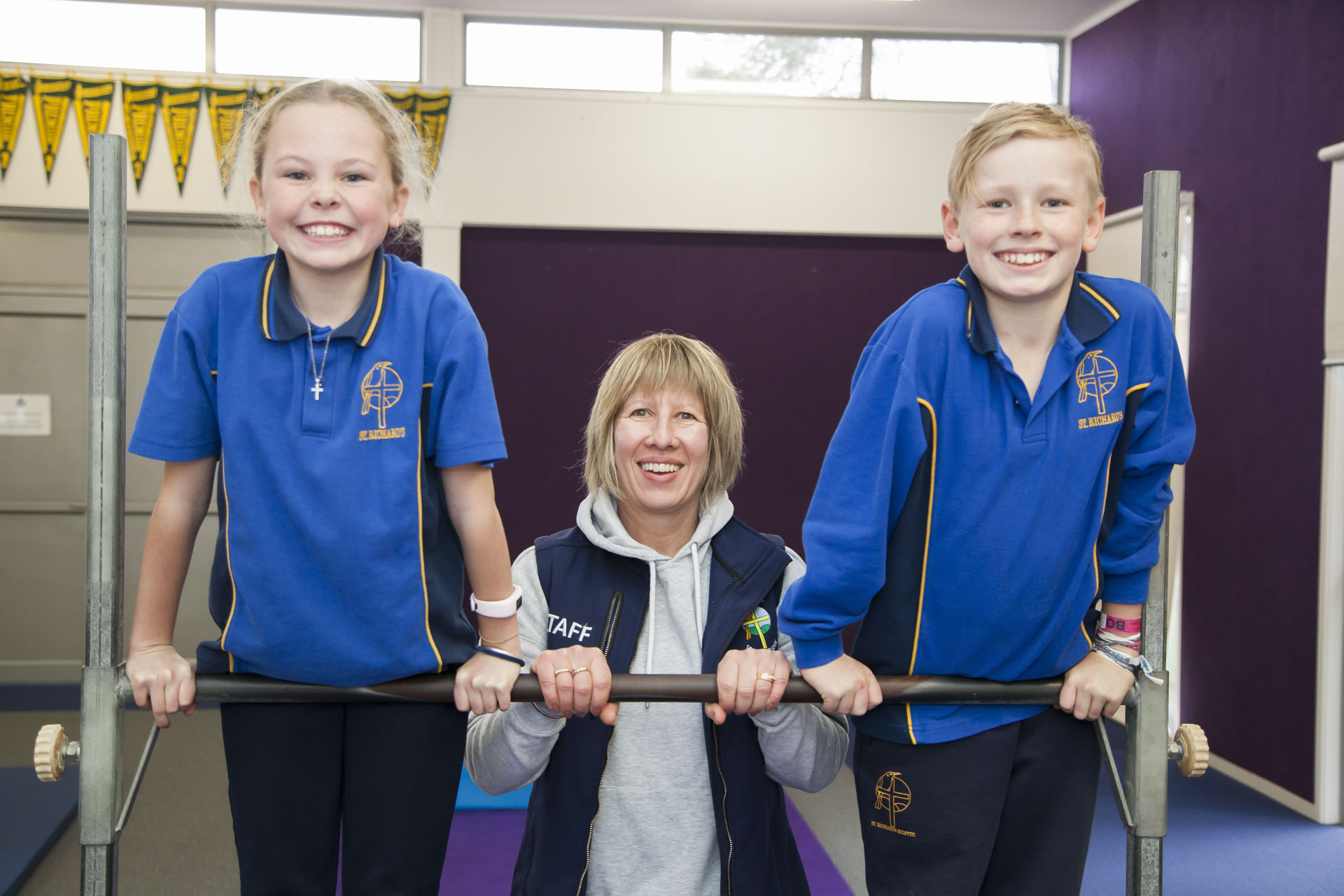 Nevenka Elvin
Physical Education Teacher
I love being able to encourage  and promote a variety of sports/activities amongst our students with the hope that they will continue it over their lifetime.  It is always a pleasure to have the students then take up a sport outside of school and  share their sporting endeavours with us. I love running, yoga, reading and time with my family.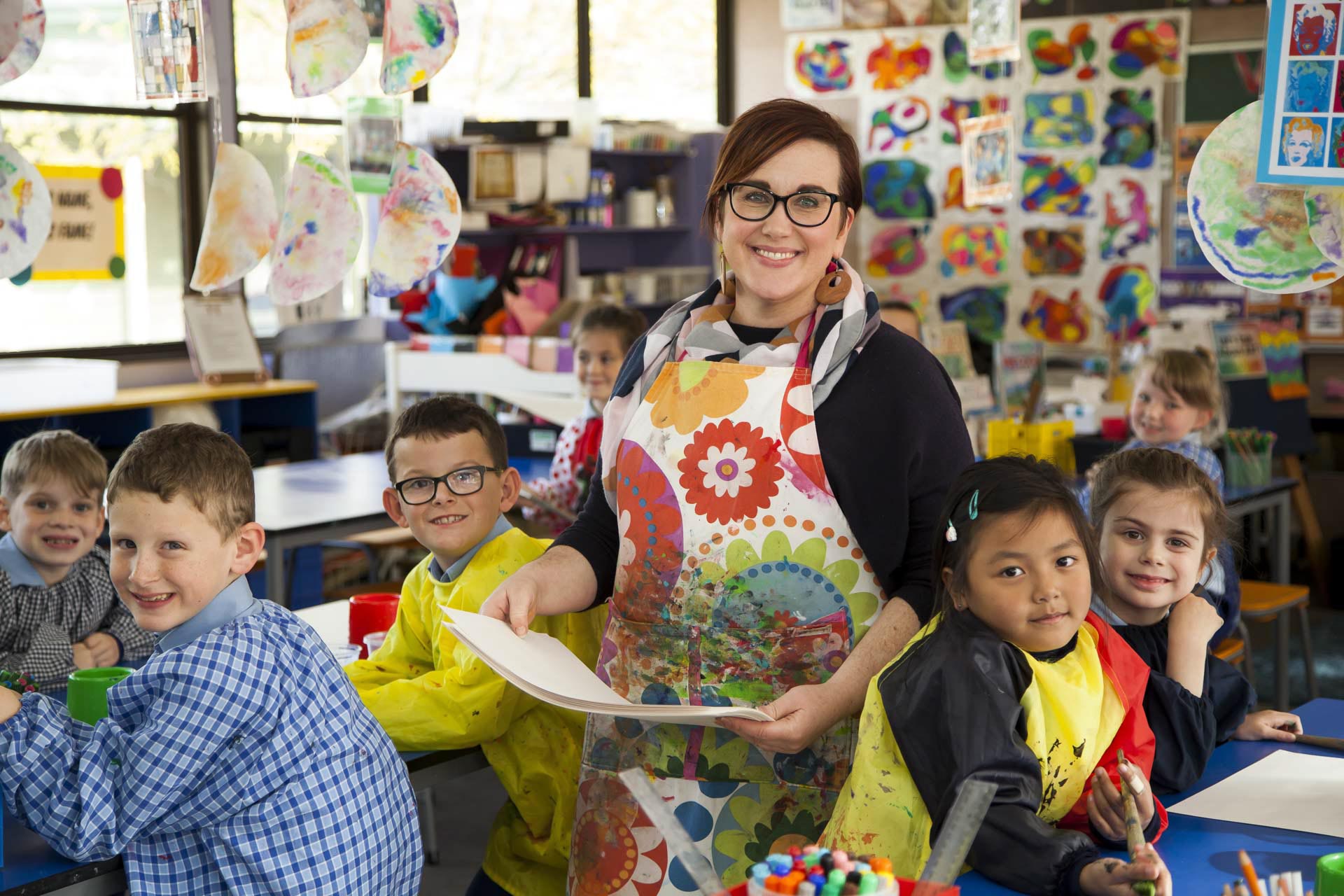 Natalie Le Fevre
Visual Arts Teacher
I am the Visual Arts teacher at St Richard's and enjoy working as part of the team here. Our staff are a passionate and dedicated team of educators and support staff. I love seeing what our talented students come up with in the Art Room. Their creativity and enthusiasm for the Arts is inspiring!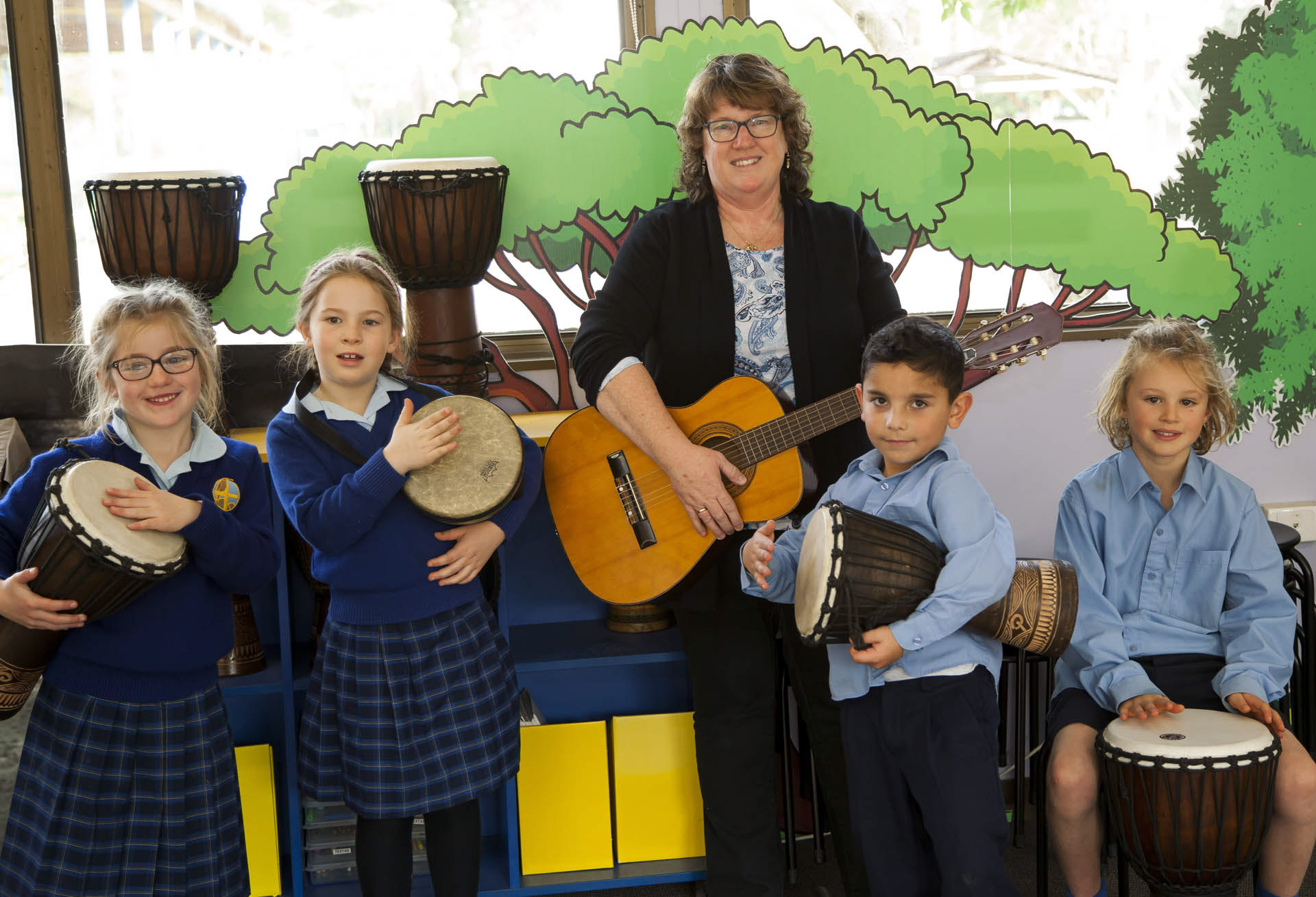 Siobhan Collette
Staff Role
Awaiting Response
Classrom Support Assistants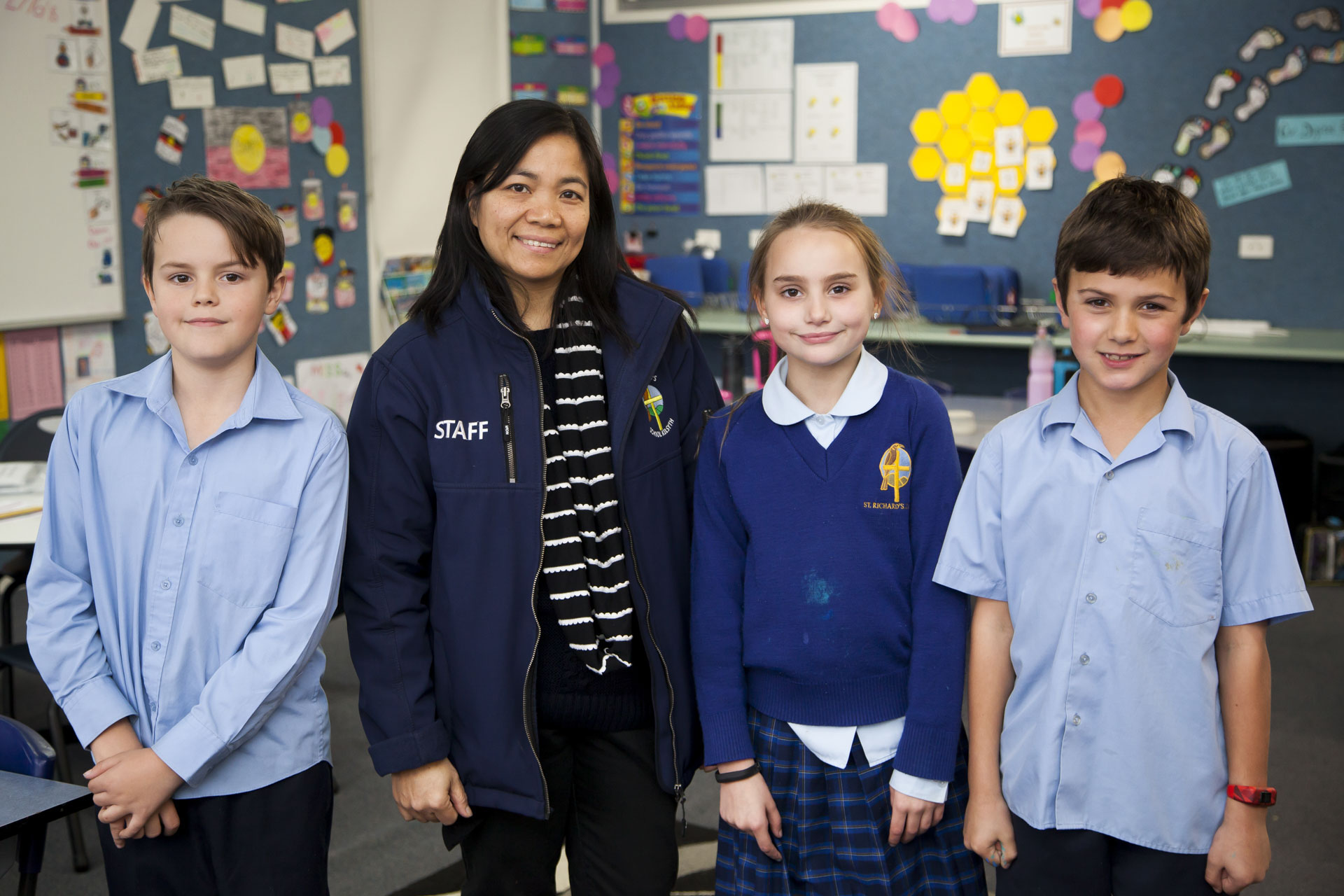 Leonora Ventura
ESS- Education Support Staff
I am working as an ESS -Education Support Staff at St. Richard's School Kilsyth. I am so grateful and blessed working with wonderful staff, friendly parents and students. Sometimes working with children is a challenge but I do love my job. It is a rewarding career and best opportunity to help students to reach their goals and potentials.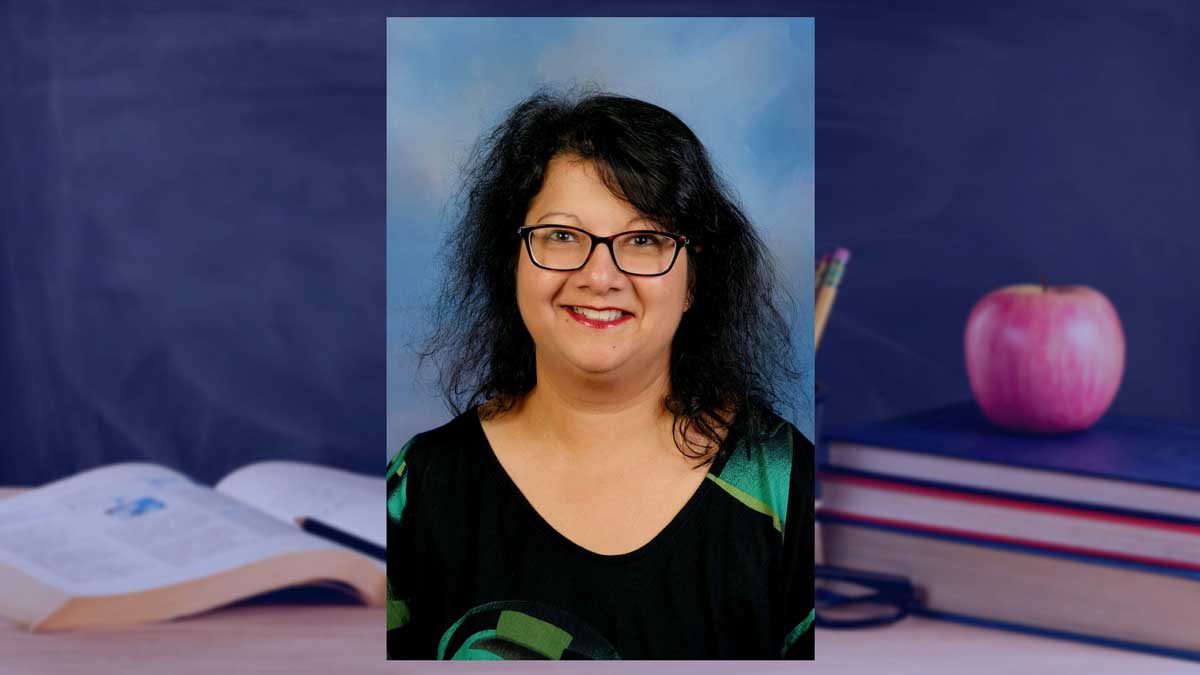 Sharon Baker
Education Support Staff
At St Richard's, I love being part of a team that creates a classroom environment where students with additional needs and those without are able to learn together.  I love working closely with students to realise their true potential and overcome their challenges.  Outside of school I enjoy spending time with the family, going to the beach and watching movies.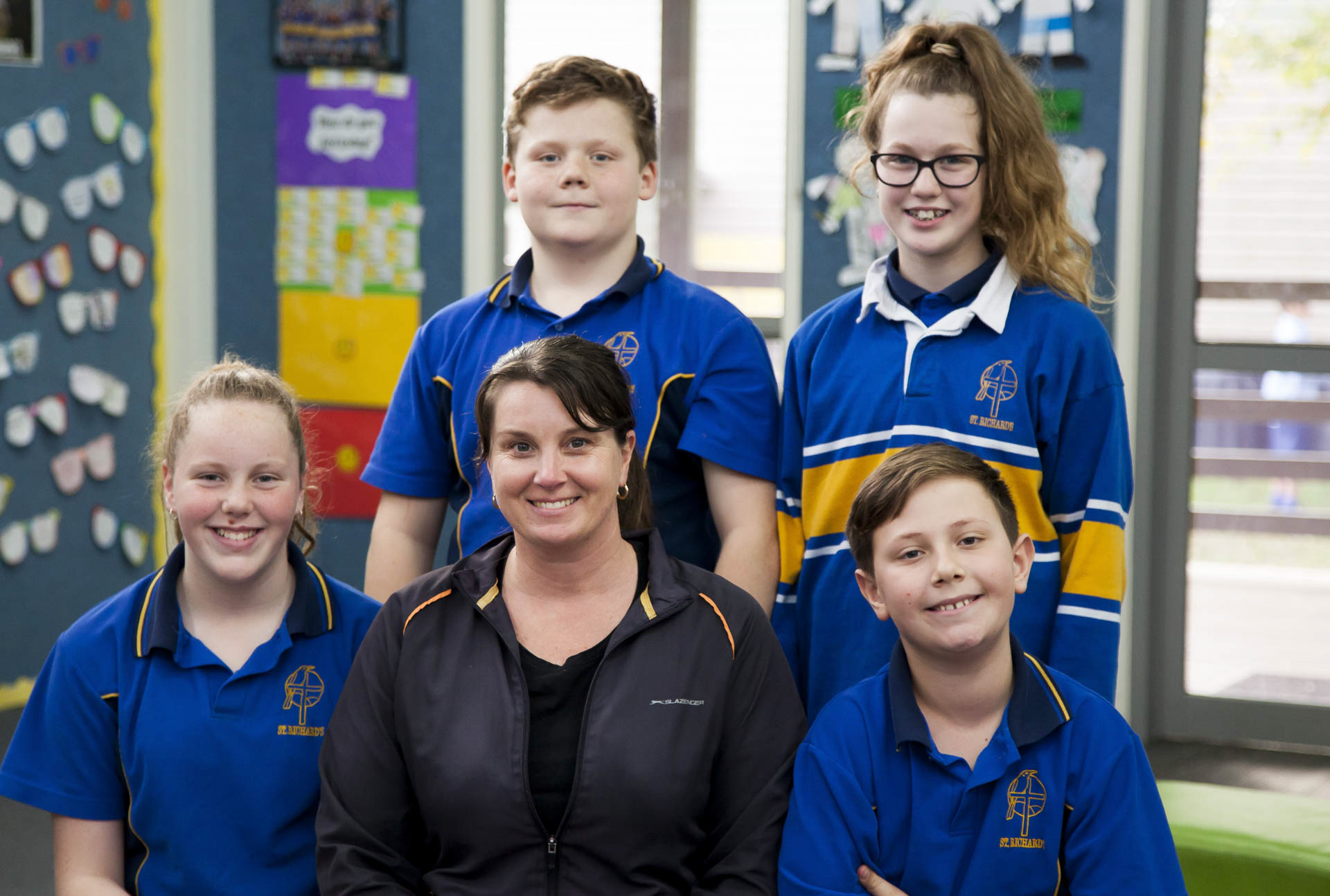 Leisa Atwell
Student support staff. Level 5/6
I have the pleasure to work with amazing, supportive and committed staff at St Richard Primary  School where the well being of the students is always number one priority.
I love that there is always laughter in the classroom and staff room! I enjoy being outdoors, spending time with my family and friends.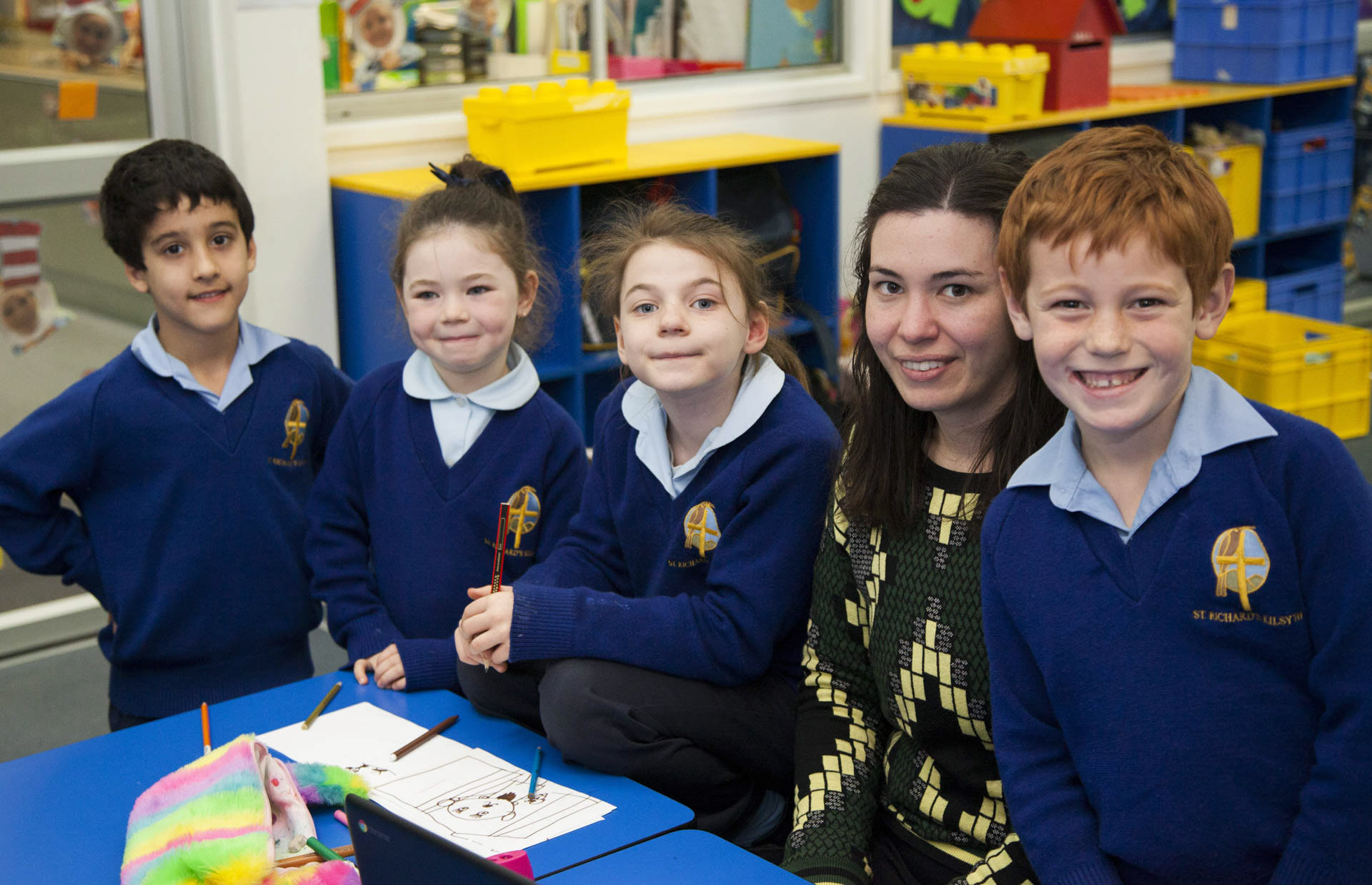 Jacquie Butler
Education Support and Kitchen Teacher
I enjoy working with the incredibly supportive and enthusiastic staff at St Richard's. I love being at a small school and contributing to our student's journey in becoming life long learners. In my spare time I spend a lot of time cooking or out in nature.
Have a Taste of Our Online Tour Website, graphic design, videos & photography by Digital Schools |  www.digitalschools.com.au  |  Copyright ©2019 Digital Schools. All Rights Reserved